Final Fantasy Explorers Famitsu review translated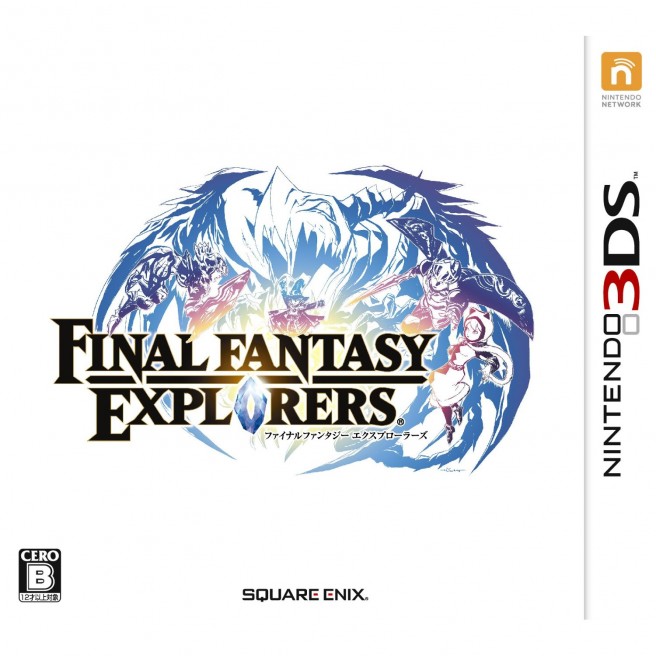 Famitsu published a review for Final Fantasy Explorers in one of its issues earlier this month. Across four different reviewers, the game earned eights across the board for a total of 32 out of 40.
Of course, it helps to know what the editors actually said about Final Fantasy Explorers. We now have a complete translation of the game's review. Continue on below to read it in full!
This game gives the impression of being "an easy to play MMORPG". It is fun to fight and freely combine numerous abilities. RPG elements are strong, so people who aren't so good at action can also play. Of course there is multiplayer, but single-player is also included. Many jobs and abilities (which broaden the gameplay) are unlocked around the middle of the game, so it is a pity that the way there feels a bit repetitive.

There is high order of customization as you can choose a set of abilities from plentiful selection without being too tied to a job. Battles remind of MMORPGs as players can take on different roles and show personality with individual abilities. It is smooth to switch to multiplayer as entering and leaving can be done easily. The system is great and it is easy to enjoy cooperative play because one quest can be finished in a short time. The sense of fighting for a common cause is also strong.

MMORPGs are common for home consoles and PCs, but it is nice to play one of those games lightheartedly with a handheld system. The degree of freedom is high and it is fun that players can practice various play styles depending on chosen abilities. It is also pleasant that with the exception of weapons, equipment isn't tied to a job. In multiplayer, you can play a role or share the effects of a powerful move which makes playing more interesting. However, in order to reach that kind of gameplay, explanations should be a little bit simpler so they would be easier to understand.

As this game is built in the spirit of hunting action games, it is easy to mistake this as one, but instead of focusing on action it feels more like MMORPG similar to Final Fantasy XIV. It is important to make the best use of customizing job roles or abilities strategically and it is enjoyable to fight smartly. Since the game can be played in many various ways, there is also an abundance of elements which support personally-made challenges [like Nuzlocke for Pokemon games]. However, it is probably going to take some time to understand the interesting aspects of the game.
Leave a Reply