Final ONM has a drawing from Miyamoto, goodbye message from Satoru Shibata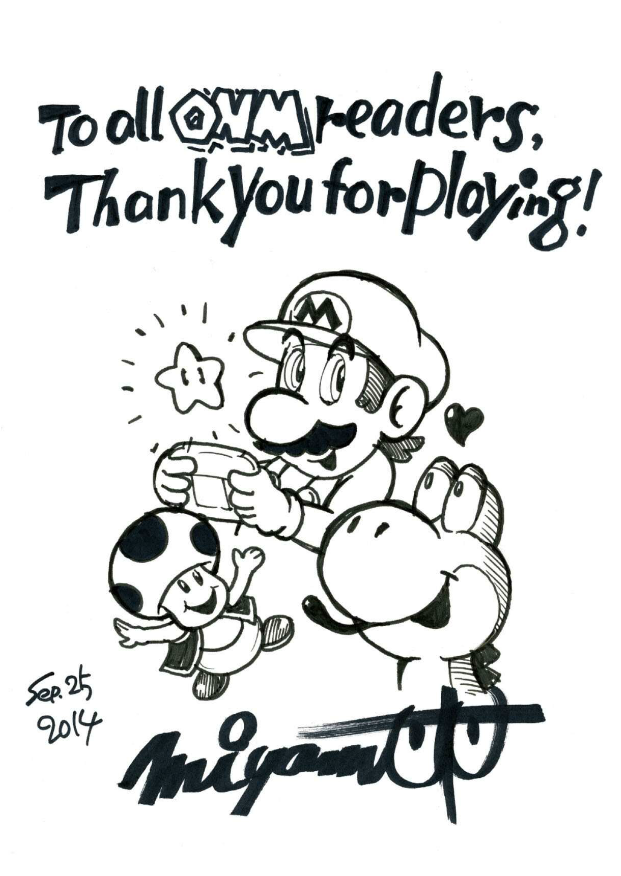 ONM #114 is the magazine's last. The final magazine was produced and released this month.
It's certainly sad to see that Official Nintendo Magazine has closed, but the pain is eased – though only slightly – with some neat things from some of the more important people at Nintendo.
First, Shigeru Miyamoto drew a special picture – shown above. There's also a message from Nintendo of Europe president Satoru Shibata. You can find that below.

As you may know, we recently had the 125th anniversary of Nintendo, and if history shows us anything, it's that we must always evolve and adapt. As times change, so do platforms and the way we communicate, and it is with some regret that I write these words to you in the final issue of the UK's Official Nintendo Magazine.

I would like to extend my heartfelt gratitude for your continued support of Nintendo over the years. I hope you stay in touch with us, by watching our Nintendo Direct presentations, visiting our website and getting involved on our social media channels. We will remain committed to crafting the sort of unique experiences that you can only find with Nintendo.
If that wasn't enough, there are also signatures from Eiji Aonuma, Yoshio Sakamoto, Katsuya Eguchi, and Takashi Tezuka.
Thanks to joclo for the tip.
Leave a Reply