Fire Emblem Engage introduces Alfred and Celine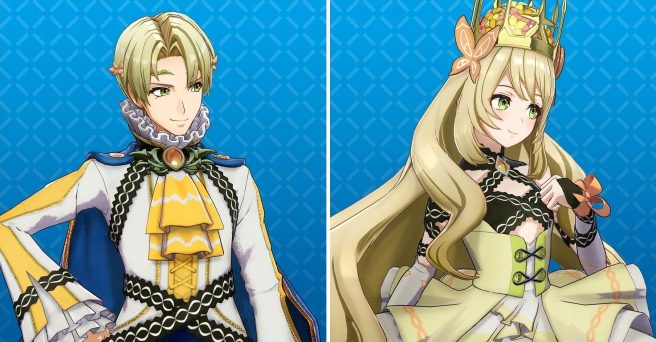 Nintendo and Intelligent Systems introduced two more characters for Fire Emblem Engage this week, with Alfred and Celine getting a few details. They're the First Prince and Princess of the Kingdom of Firene respectively.
Here's the full rundown, courtesy of SatsumaFS:
Alfred
Alfred is the First Prince of the Kingdom of Firene, and a carefree young man who fights with the Divine Dragon. He is kind and a hedonist who loves training and flowers.

Alfred's starting class is Noble. With blood of noble royalty running through their veins, they ride a horse, and elegantly wield a lance.
Celine
Celine is the First Princess of the Kingdom of Firene, and Alfred's little sister. She is kind and innocent, and a philanthropist that tries to solve everything with peaceful negotiations. On the other hand, it seems she isn't against fighting to protect peace.

Celine's starting class is Noble, same as Alfred. They are adept at magic, and can also wield swords.
You can watch a bit of gameplay for Alfred and Celine in Fire Emblem Engage below. With Alfred, the conversation indicates he's visited the sleeping Alear many times and is surprised that Alear woke up. We can also see a conversation between Celine and Alear. Celine mentions that Alear accepted Firene's request for help and saved her as well.
Fire Emblem Engage launches for Switch on January 20, 2023. We have previous introductions for Alear here, Framme and Cramme here, and Marth here.
Leave a Reply