First clip emerges from Super Mario Bros. movie's extended rough cut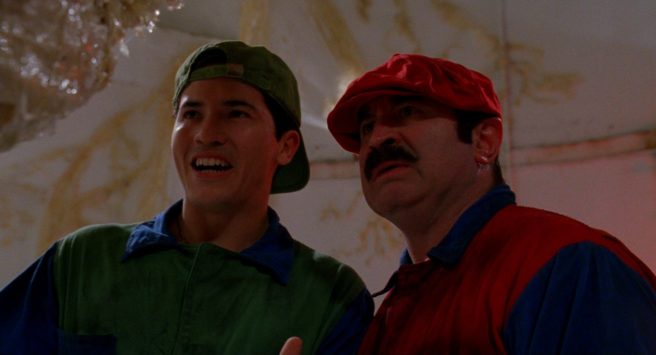 Back in May, the Super Mario Bros. The Movie Archive came across a tape containing an extended rough cut of the infamous 1993 film. Nearly 15 minutes longer than what was shown in theaters, it includes new and extended scenes.
The first clip from the extended cut has now come online. It takes place during the first act as Mario and Luigi are still working in Brooklyn. They take on a job at the Riverfront Cafe and encounter the Scapelli plumbers, Doug and Mike. This is different from what viewers originally saw, as when Mario and Luigi get there, a Scapelli van is already on the scene and the action then quickly cuts to Daisy at the Digsite.
Leave a Reply