Flying Tiger Entertainment bringing Heavy Burger to Switch next week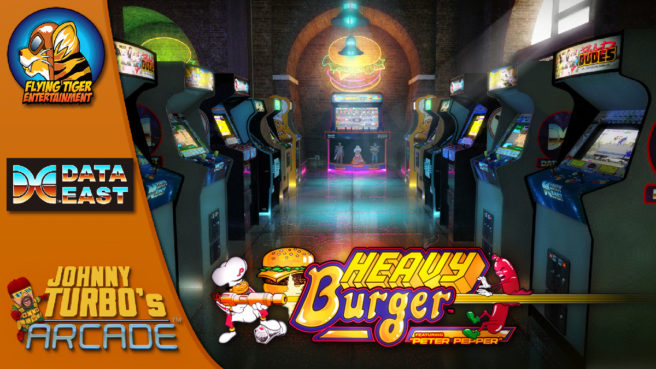 Over the past few months, Flying Tiger Entertainment has been bringing Data East arcade games to Switch. Interestingly, for its next release, the studio appears to be doing something different.
The North American eShop is showing the new title "Heavy Burger". Rather than porting over another one of Data East's releases, this appears to be something that's somewhat original. Not much is known at present as the eShop listing only has the following line: "Team battle mashup across a Retro Arcade of iconic Data East games for a super serving of Heavy Burger!"
Johnny Turbo's Arcade: Heavy Burger is due out on October 4 for $14.99. We have some screenshots below.
Source: Switch eShop
Leave a Reply