Fuga: Melodies of Steel gains Fantasy Costume Pack next week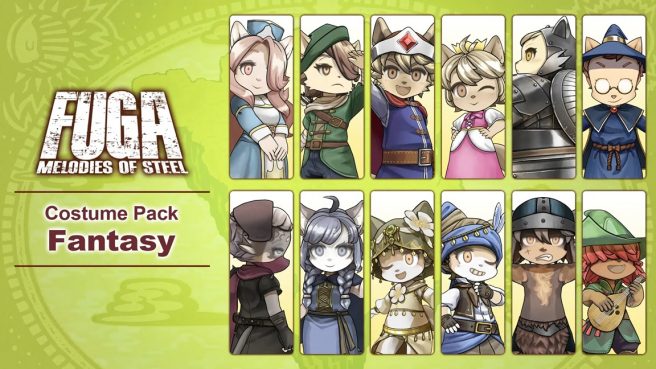 CyberConnect2 has announced that the third piece of DLC for Fuga: Melodies of Steel, known as the Fantasy Costume Pack, is going live next week. Switch players can access it starting May 26, 2022.
Just like with previous DLC, players will be able to get their hands on alternate outfits for Malt, Mei, Hanna, Kyle, Boron, Socks, Chick, Hack, Sheena, Jin, Wappa, and Britz. These can be used during Intermission and Expedition.
Fuga: Melodies of Steel started out with its first piece of DLC, the School Costume Pack, back in January. It was followed by the Way of the Sword Costume Pack in March.
Get a look at a trailer showing off the Fantasy Costume Pack for Fuga: Melodies of Steel below.
Fuga: Melodies of Steel is currently available on the Switch eShop. Read our preview interview with CyberConnect2 about the game here.
Leave a Reply