Game Freak was concerned about how well Switch would sell, director on bringing over Pokemon Yellow with new features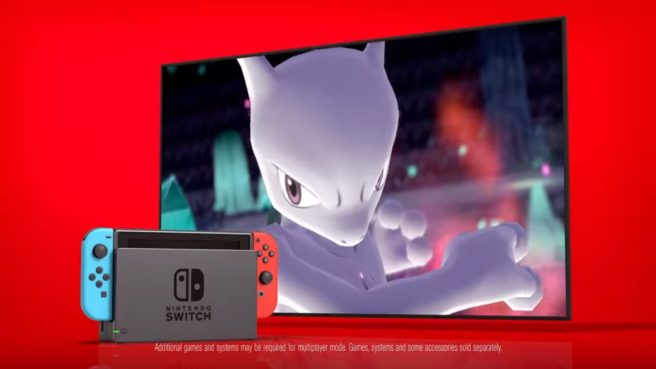 What was the biggest concern for Game Freak while developing Pokemon: Let's Go, Pikachu and Pokemon: Let's Go, Eevee? Apparently how much Switch would sell.
Director Junichi Masuda was interviewed for the game's Japanese strategy guide, which was then published in the English version. In it, Masuda mentioned that the team started development before Switch launched "so we really couldn't predict at all whether the console was going to sell well or not." The team was "quite relieved to see it hit record sales figures" following release.
Those comments from Masuda came about when asked what the keyword was for Pokemon: Let's Go – which there was none for this particular projects. Below are his full comments:
"We have always decided a keyword for our projects, but the truth is that we didn't have a single definitive keyword this time. Instead we had the idea of creating a game that wouldn't be frightening and that everyone could play together in their living room. That's because these games started off from the desire to rebuilt the Pokemon series for the new home gaming console – Nintendo Switch – based on the 1999 Game Boy title Pokemon Yellow: Special Pikachu Edition. If we simply brought Pokemon Yellow to Nintendo Switch as it was, though, we would only see a limited number of people play the game. That's why we forged ahead with adding Pokemon-catching mechanics from Pokemon GO and the two-player Support Play feature, and we really included as many new ways to play as we could manage. The major concern we had when development first started was how well Nintendo Switch would sell. After all, we were working on development before the hardware had even been released, so we really couldn't predict at all whether the console was going to sell well or not. Of course, we were all quite relieved to see it hit record sales figures after its release! (Laughs.)"
Masuda was also asked what prompted the team to make a game for Switch based on Pokemon Yellow in the first place. In response, he explained:
"Pokemon Yellow is the one title in the Pokemon series that has the closest ties to the animated TV series. That TV series is broadcast in over 80 countries around the world. There are quite likely people who watch the TV series even though they've never played a Pokemon game – including Pokemon GO. I felt it would be important to include elements of the TV series to try to get those fans to feel like they would want to play the core Pokemon series, too. In Pokemon Yellow, the player had Pikachu following behind him, right? When we were wondering whether we could depict that in some new fashion, we decided we could have it ride on the player's should, just like how Ash's Pikachu does in the TV series. I thought that seeing your Pokemon riding right there on your shoulder would make it feel more like a partner in your adventure – really promoting that sense of closeness. 'You can become Ash!' That idea was the real starting line for our development."
Leave a Reply