Gameplay emerges for cancelled DS game Black & White Creatures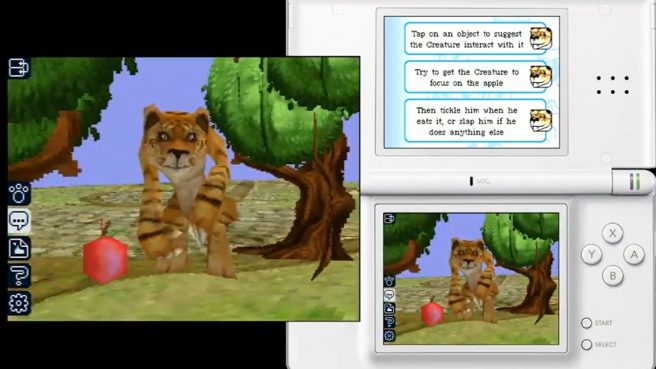 Back in 2001, EA and Lionhead Studios teamed up on Black & White, a well-received simulation game that essentially lets you play as god. The DS was actually planned to receive a spinoff of the series, though it never came to be.
Full Fat was tasked with creating the game for Nintendo's portable system under the name Black & White Creatures. It's unclear why the project was scrapped in the end, though we do know that it would have been quite different as it was more of a pet simulator.
Now after about two decades, footage has emerged showing Black & White Creatures. YouTuber PtoPOnline uploaded nearly fifteen minutes showing off the title.
Here's the full gameplay:
Leave a Reply