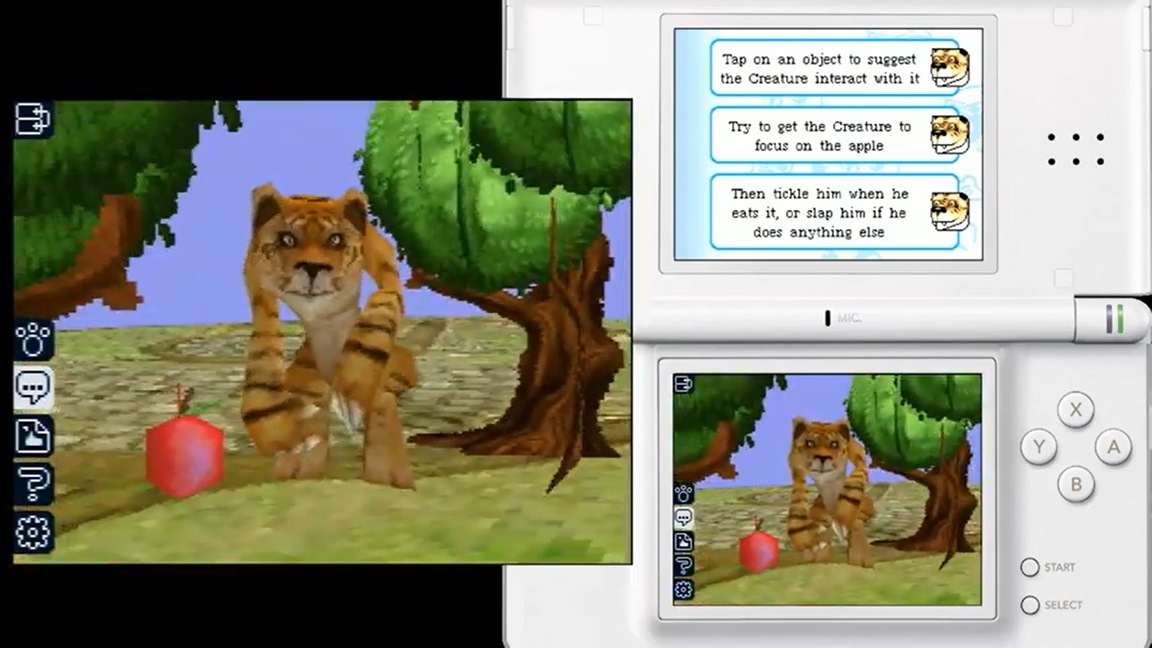 Back in 2001, EA and Lionhead Studios teamed up on Black & White, a well-received simulation game that essentially lets you play as god. The DS was actually planned to receive a spinoff of the series, though it never came to be.
Full Fat was tasked with creating the game for Nintendo's portable system under the name Black & White Creatures. It's unclear why the project was scrapped in the end, though we do know that it would have been quite different as it was more of a pet simulator.
The iconic mobile sports game heads to console for the first time!
Flick Golf, the world's most addictive handheld golf game, is coming to Nintendo 3DS in time for the 2015 Masters Tournament, before April 9 2015.
Get ready to experience Full Fat's award-winning touch controls, enjoyed by millions in the original #1 App Store game, for the first time on console!
Flick, spin and curve your shots to sink the perfect hole-in-one. Adjust the ball in the air using the Nintendo 3DS Touch Screen. StreetPass with other Nintendo 3DS users to collect their high scores and challenge them to become a golf master!
"What Flick Golf 3D delivers is a polished, simple and accessible experience."

– Nintendo Life
Flick Golf 3D makes excellent use of the 3D Depth Slider*, making it easier than ever to judge the position of the ball and adjust spin to hit the shots of your dreams. It's a perfect fit for the super-stable 3D of the New Nintendo 3DS.

Play on several challenging courses in Quickshot, compete for trophies in World Tour, or put your golf skills to the ultimate test in Quickshot Pro.
Full Fat has a long history of developing for Nintendo platforms, dating back to 1996 and the Game Boy Color. We couldn't be more thrilled to return to our roots with Flick Golf 3D!
Coming soon:

Nintendo 3DS eShop

Price: TBC

PEGI: 3

ESRB: E for Everyone
Full Fat Games is releasing its first title on the 3DS eShop called "Flick Golf 3D". It's an adaptation of a smartphone title. More details will be shared next week, though you can already check out a trailer above.