GameStop makes its amiibo pre-order event official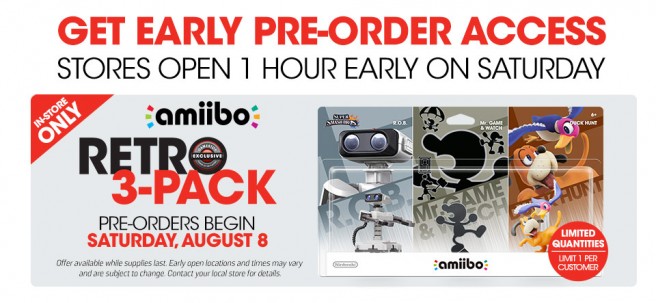 There has been plenty of talk over the past few days about GameStop's amiibo pre-order event. This will be taking place on Saturday, and provides consumers with an opportunity to reserve the Retro 3 Pack containing the R.O.B., Mr. Game & Watch, and Duck Hunt figures.
GameStop has now opened an official page for the event. If you need to find a local store, visit this link.
Thanks to Austin G for the tip.
Leave a Reply