Gear.Club Unlimited 2 launches December 4 worldwide, car roster revealed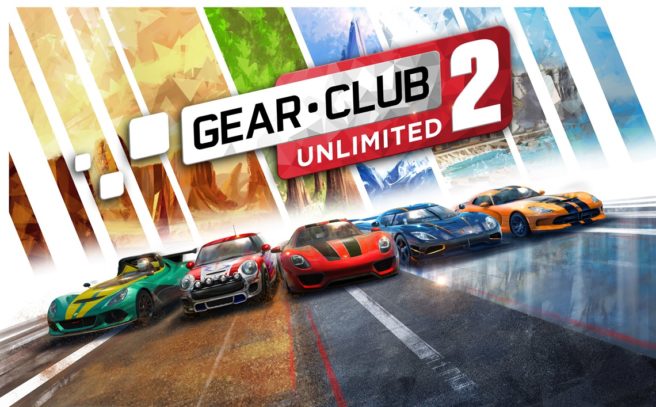 Microids and Eden Games shared new details on Gear.Club Unlimited 2. Undoubtedly the highlight is the game's release date, set for December 4 worldwide.
Microids says Gear.Club Unlimited 2 "will offer players a vast area to explore with more than 3000 km of races. On the mountainside, through a nature park, in the middle of the desert or along the coast, they will discover 250 races, including championships, missions and challenges."
Gear.Club Unlimited 2 will also feature vehicle upgrades so that players can "climb the rankings, using the seven workshops in their specially equipped garage – the performance shop." Vehicles can be visually customized with paint and personalized stickers and also by changing the bumpers, hood, side skirts or spoiler.
Gear.Club Unlimited 2 will include a roster of 51 cars from 22 manufacturers. Find the full list below.
MAKER
MODEL
Acura
NSX 2016
AC
378 GT Z
Alfa Romeo
4C
8C Compitizione
Giulia II QV
Giulietta III QV Squadra Corse
Bentley
Continental GT V8 S
BMW
M2 Coupé
M4 Coupé
M6 Coupé
Z4 Roadster
Bugatti
Veyron GrandSport
Chevrolet
Camaro 1LS
Camaro 50th
Corvette Stingray
Dodge
Challenger RT/Scattpack
Viper SRT
Fiat
500 Abarth 695 Biposto
Ford
Focus RS 2016
Mustang GT 2015
GTAMotor
SpaniaGTA
Jaguar
Ftype R AWD
Koenigsegg
Agera RS
Lotus
3-Eleven Race
Elise 220 Cup
Evora 400
Exige S
Mazzanti
Evantra
McLaren
12C
570S
570S GT4
675LT
720S
P1
Mercedes-AMG
C63 S
GT S
SLS BlackSeries
Mini
Cooper S JCW (F56)
Nissan
370z
370z Nismo
GTR
GTR Nismo
Pagani
Huayra Roadster
Zonda Cinque
Porsche
718 Boxster GTS
911 GT2 RS
918 Spyder
Ruf
CTR 3
RT12 R
W-Motors
Fenyr Supersport
Lykan Hypersport
Microids says it will provide more details on local and online multiplayer modes in the near future. We have new screenshots below.
Source: Microids PR
Leave a Reply