Ghostrunner gains Wave Mode, Assist Mode, Neon Pack DLC on Switch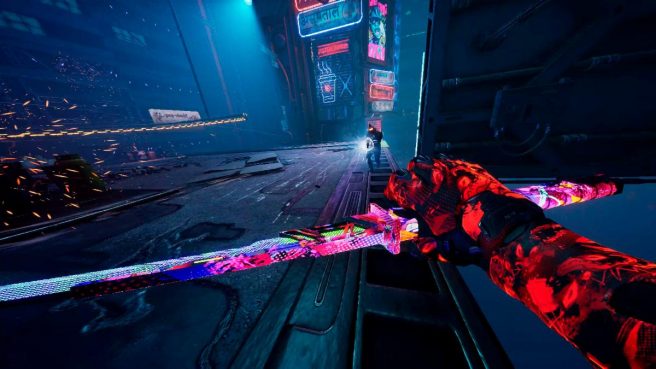 The first-person cyberpunk parkour action game Ghostrunner has been updated on Switch, with players now able to access the roguelite-inspired Wave Mode, an Assist Mode to tune combat difficulty, and a paid synthwave-inspired cosmetic Neon Pack.
Wave Mode features waves of procedurally-generated enemy types in an enclosed arena-style level. Players can complete waves to earn hero upgrades that persist through each round. By surviving 20 rounds, an exclusive sword will be unlocked.
Also now accessible for free is a new Assist Mode that can make things a bit easier. The game has added a trio of togglable options for shorter ability cooldowns, slower gameplay, and an extra life.
Finally, the Neon Pack has been made available as paid DLC in Ghostrunner. It comes with four sets of gloves and katanas: Neon Night, Afterglow, Luminescence, and Glint.
Here's a trailer showing off the Wave Mode, Assist Mode, and Neon Pack DLC in Ghostrunner:
It's been about a year since Ghostrunner first released on Switch. The game initially saw a release through the eShop, but then had a physical version a few months ago. Most major retailers have been carrying the boxed version of Ghostrunner.
You can access the official website for Ghostrunner here.
Source: 505 Games PR
Leave a Reply