Grindstone "Yuletide Slayings Update" out now on Switch, patch notes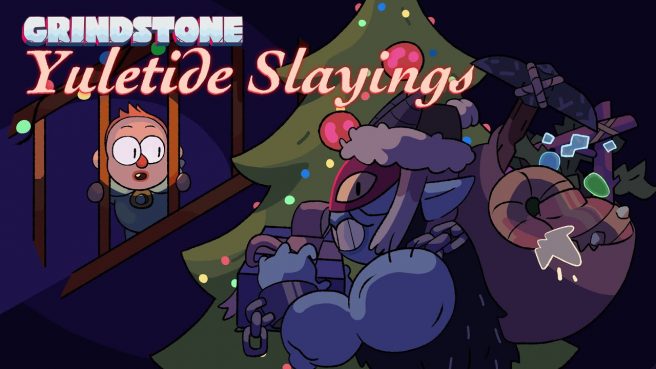 Grindstone continues to receive support as Capybara Games today issued a new "Yuletide Slayings Update" for the puzzle adventure game. It comes with new content like ten additional levels, quality of life improvements, and more.
Below are the full patch notes for today's Grindstone update:
10 more levels
New Gold Throwin' Bomb
Pine Tree Shield
Update to Pickaxe
Quality of life updates
Krampus
We have a trailer for the new Grindstone "Yuletide Slayings Update" below.
Grindstone originally appeared on Switch as an eShop download in December 2020 . The game has been given some notable updates since then, including "Fortune Grind" this past May, "Lost Lair" in July, and "Monsters and Mamas" in September.
It's unclear if Capybara has any additional patches planned for the future. That being said, we'll keep an eye out on potential new updates for the future and will let you know when they're live.
You can find more information about Grindstone on the official website here.
Leave a Reply