Hamster on the process of making Arcade Archives Mario Bros. for Switch, working with Nintendo, future, much more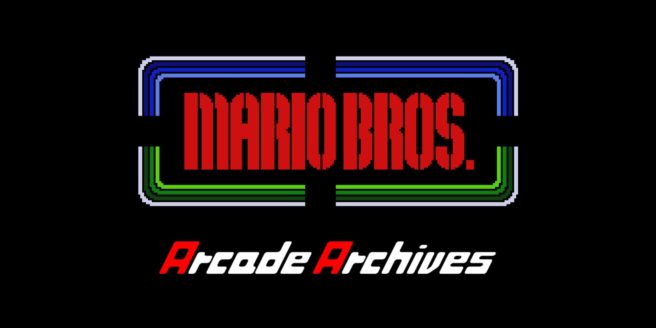 A little while back, Japanese magazine Nintendo Dream conducted a lengthy interview with Hamster CEO Satoshi Hamada. There was some very interesting discussion about releasing Arcade Archives Mario Bros. on Switch, including why it was selected first out of all Nintendo titles, how it even happened in the first place, working with Nintendo, and the intricate process used to bring it to the console.
The discussion started with Nintendo Dream thanking Hamster for bringing Arcade Archives to Switch. This marks the first time arcade titles from Nintendo have been completely ported, the first one being Mario Bros. Hamada explained that Arcade Archives was born from the desire to let as many people as possible to know about the past arcade games, and he also wants to expand it to many game consoles, including Switch.
Hamada himself actually gave the proposal to Nintendo. They had been already in talks before the Switch was formally announced, and both sides wanted to release past arcade games Nintendo had created. Although there was much difficulty because these titles were very outdated being over 30 years old, staff at Nintendo have very fond memories of them since they were the starting point of Nintendo games, so Hamada received a great deal of cooperation.
One cannot omit Nintendo titles from Japan's arcade game history, as game centers in the early 1980s were full of Nintendo titles. Arcade Archives transcends the borders of game maker companies with the concept of bringing back more and more releases that contributed to the past era. But as Nintendo's arcade titles haven't returned previously, Nintendo staff have been very enthusiastic in particular.
The first Nintendo Arcade Archives game on Switch was Mario Bros. This was decided when Hamada and Nintendo discussed "which game would have the best impact as the first title, fits well with the Switch, and makes everyone happy". The biggest factor is Switch's Joy-Con share play, as Mario Bros. also has a two-player mode, so players can enjoy it not only as a co-op game but also as a versus game. Another important factor is that it's a Mario game after all.
Mario Bros. was originally created for arcades, but it was very difficult to port it to the NES because there was a huge gap in ability between the two machines in the 1980s. Hamada used Konami's Gradius as an example; the arcade version had four options and longer lasers, while the NES version only had two options and shorter lasers. Yet despite the downgrade in graphics and audio, the gameplay was still enjoyable on NES thanks to the developers hard work.
The development of Mario Bros. on Arcade Archives was mainly done by Hamster as they take responsibility of it, while Nintendo acted as the supervisor. However, since they were reviving a famous Nintendo title, Hamster had to check the game thoroughly before sending it to Nintendo. They also had the games checked from multiple sides, including by debug companies and people who used to work on the original arcade version.
They first had to take the ROM with the data from an arcade cabinet, then load the data and base their development from it. They also had to create it as new because using the old data as-is on the current hardware wouldn't give the same controls as the past.
Hardcore fans would notice if the game plays even slightly differently from what they played in the past, so Hamster called in people who used to record high scores in the original version to playtest the Arcade Archives version. After the second test, those players were able to set max scores in the Arcade Archives edition. Hamada says it's really important that players can use techniques from the original arcade version in Arcade Archives as well.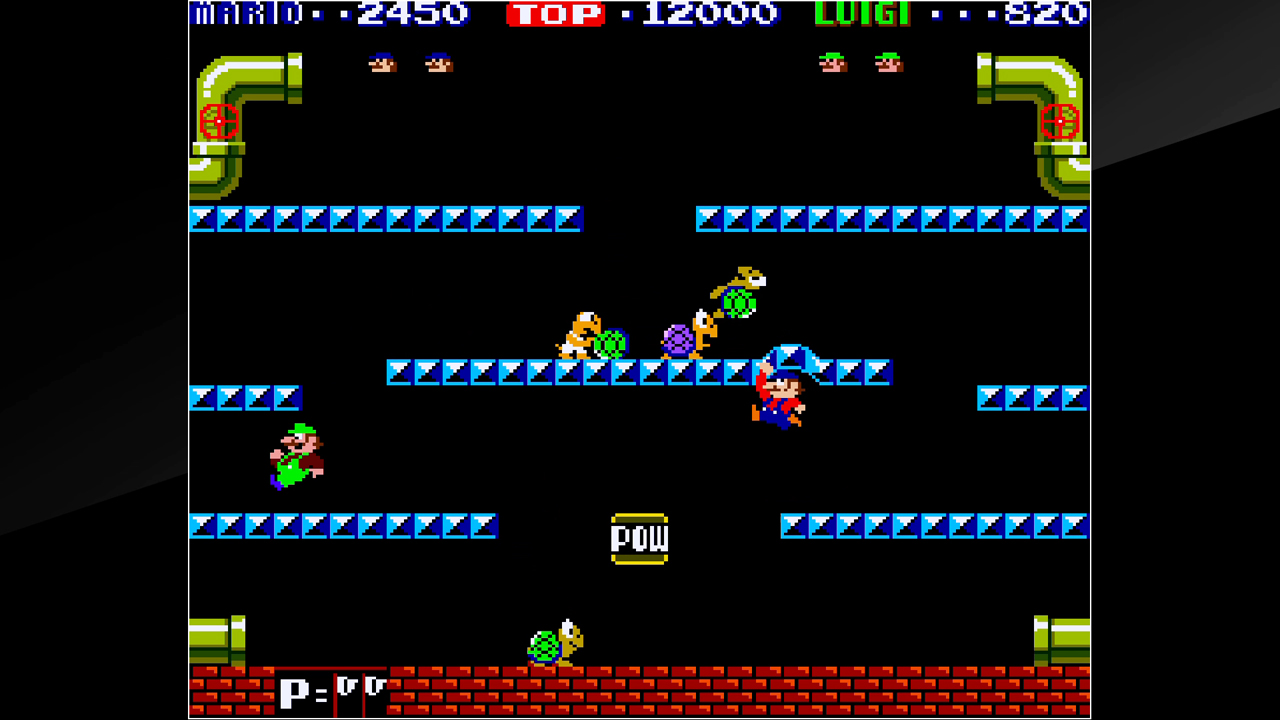 Hamster formed an inspection team to thoroughly check various sides of the game. For example, not only gameplay, but also the audio was inspected. In the latter case, they asked game audio specialists to compare the original and Arcade Archives versions and adjust parts that felt unnatural.
Although Arcade Archives had been going on for three years previously, they had to make a new organization because they were nervous when having to face Nintendo, especially since the latter is also a professional in reviving old games with the Virtual Console. Nintendo also still owns the North American upright cabinets, so they're comparing the Arcade Archives version with that. There are differences in the looks and sounds due to the cabinet type, CRT monitor, and speaker used.
As the Arcade Archives version is played with a LCD monitor and modern speakers, the upright cabinets owned by Nintendo proved to be a very good basis of development and comparison. Nintendo also pointed out if there were any slight discrepancies in the audio and colors (especially Luigi's shirt color), so they had to repeat these minute adjustments until they reached perfection.
There are people who worked on the original arcade version among the supervisors from Nintendo. They were especially glad when seeing turtles able to withdraw to their shells; something they couldn't do in the NES port. So both Nintendo and Hamster are pleased at how the new version turned out to be.
Leave a Reply