Hamster on the process of making Arcade Archives Mario Bros. for Switch, working with Nintendo, future, much more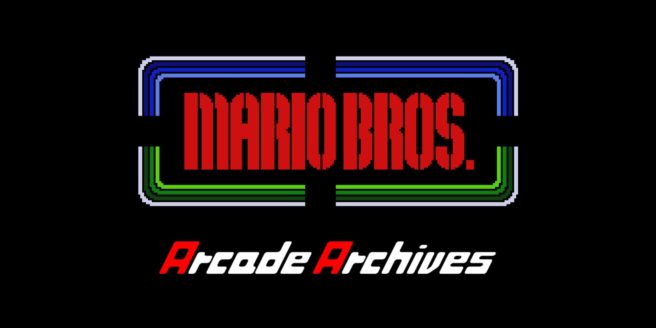 Hamada was on standby during the Switch release of Mario Bros. He downloaded the game right when the clock hit midnight. Just 20 minutes later, the 100 slots in the online ranking were all already filled. He felt there are a lot of enthusiastic fans out there, so he's very thankful to them. This was faster than any other Arcade Archives game in the past.
Nintendo Dream noted that in just the second day after release, the first place ranker already scored over 100,000 points. Hamada said that while the Arcade Archives series had been about recreating the original arcade games as-is without any additions or subtractions, they've added Caravan Mode to offer a new kind of gameplay where players compete to score as high as possible within five minutes. As it's going to have different playthrough method from the original mode, Hamada is glad to see players doing trial-and-error in competing for the high scores.
Nintendo Dream also noted that Arcade Archives games offered choices to switch between Japanese and international versions which had different audio and/or gameplay details, but for Mario Bros. they had to omit the latter version because they didn't have enough source materials. Hamada hoped to include the international version in an update patch once they have the source.
Hamada doesn't have the exact data on the age demographics of people who downloaded Arcade Archives Mario Bros., but as he's also interacting with players, he's assuming that most of them are in their 40s; around the same generation as Hamada as he himself is now 47 years old. People in that generation would be the most hardcore audience for this game. With the release of this Arcade Archives title, Hamada also wants the younger generation – those who never played the original arcade version and started with Super Mario Bros. – to try playing the arcade version with this Arcade Archives release, thus giving value again to the original arcade release.
30 years after the original arcade game debuted, Hamada thinks that Mario Bros. is a really well-done game. The arcade titles of the past didn't need manuals to be read beforehand, as the rules were very simple and clear. This way, people could instantly jump into the game. Even though stages have different graphics, they still have the exact same shapes, giving the game much depth. For example, in subsequent stages, the order of enemies appearing would be different, and the movements of the fireballs would become more frantic. The creators of that time had to make games interesting with a lot of limitations, including memory that's even smaller than the file size of a single photo in modern smartphones, so Hamada hopes this interesting factor can be conveyed to as many people as possible.
Talking about the future of the Arcade Archives series, so far they've announced nine Nintendo titles. Hamada wants to set a pace of one game per three or four months. But as Hamada himself also wants to play more of these Nintendo arcade games, he hopes he can slightly raise the pace at some point.
The pacing is decided as such because they have to perfectly make the games with supervision from not only Nintendo, but also Hamster's own team, and it's going to take such time to finish. These nine titles are also going to be supervised by those who used to play the arcade games a significant amount. These fans also have a network with like-minded players, so they have easy references to players who are good at certain games (for example this guy was good at playing Gradius, and that guy was good at Darius).
Hamada believes that if they could make the game with the exactly same original basis that was enjoyed by these veteran players, the others would be also able to enjoy it. That's why he wants to put an emphasis to this.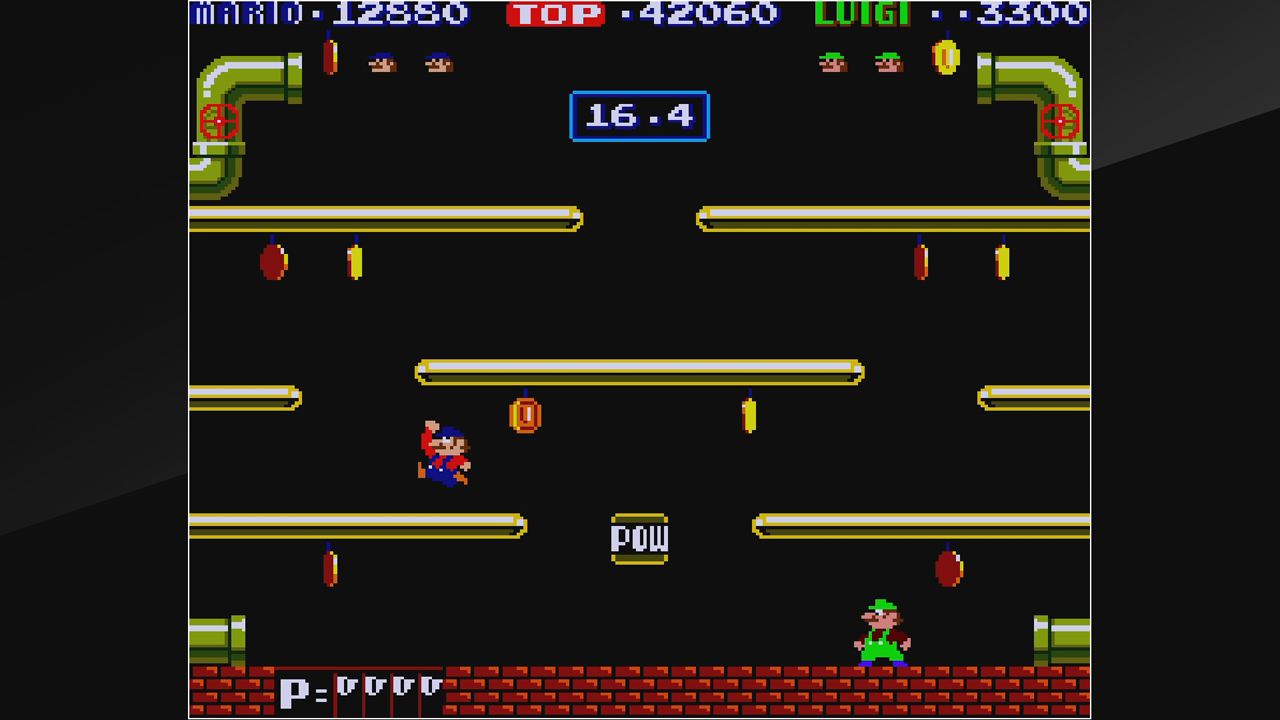 All Arcade Archives titles support screen rotations, so that made it possible to emulate games like Punch-Out!! That used two vertically-placed TVs. They've already done that before with Arcade Archives NeoGeo games. Although there was little merit in doing that to the latter since all NeoGeo games used horizontal screens, with Punch-Out!! it's more effective since they can use more of the screen.
Nintendo Dream is anticipating even more Nintendo arcade games to be revived in the future, such as Sheriff and Space Firebird. Hamada notes that Sheriff had a unique shot button as it looked like the channel button on old TVs. Nintendo Dream suggests that they could also place the Joy-Con on a desk and spin it to emulate Sheriff's gameplay. While Hamada still can't make solid promises for now, he would like to provide more variety of titles in the future.
They also talked about third-party Arcade Archives titles on Switch. Hamada noted that at the Tokyo Big Sight event last January, the Arcade Archives logo was included in the third-party list for Switch. So he would like to include as many games to Switch as possible, as long as they don't have licensing issues.
It is possible to port the other Arcade Archives titles currently available in other consoles, and Hamada would also like to release games which licenses are held by arcade game maker companies of the past, like Nihon Bussan, UPL, and NMK. Right now Hamster holds the rights to roughly 500 titles. Although some of these games are still difficult to release today, Hamada wants to release as many as possible.
On developing these games, they would need the original arcade cabinets as a reference. Although Hamster doesn't have that much, there is someone in the inspection team who has about 3,000 cabinets, so a lot of them have been provided by that person.
Finally, Hamada shared the following message:
"The Arcade Archives series has started on Switch. In the future, other than the obvious Nintendo games, I would also like to keep on releasing games created by other makers. Arcade games have a different appeal from console games, so please kindly enjoy them. And by having the titles of the past touched by many generations, I'll be glad if that can connect to a revaluation of the games. Everyone, please kindly play these games."
Leave a Reply