Human: Fall Flat adds Tower level on Switch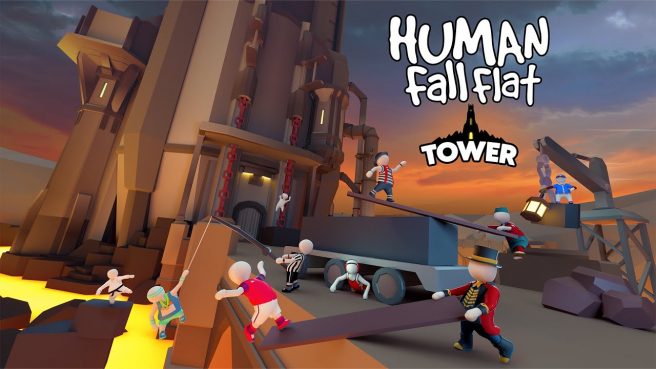 Yet another piece of content is now available in Human: Fall Flat, with the Switch version now adding the Tower level. All players can access it after installing the new version 1.5.7 update.
Tower is a level created by Fennecai and brought to life by the team at No Brakes Games. This was the winning design for the game's fifth anniversary competition. The level is said to be "an exciting and adventurous design that challenges the law of physics more than ever". You can try to ascend the soaring spire and make it to the top, but beware that the floor is lava.
Check out a trailer showing off the Tower level in Human: Fall Flat below.
Back in September, Human: Fall Flat received the Red Rock level on Switch. We've seen other free stages as well like the Lumber level in June, the Laboratory level, Forest level, and more.
Human: Fall Flat can be purchased either physically or digitally on Switch. Be sure to grab the new 1.5.7 update in order to access the latest content at no extra cost.
Leave a Reply