Hyrule Warriors Legends gets first review in Famitsu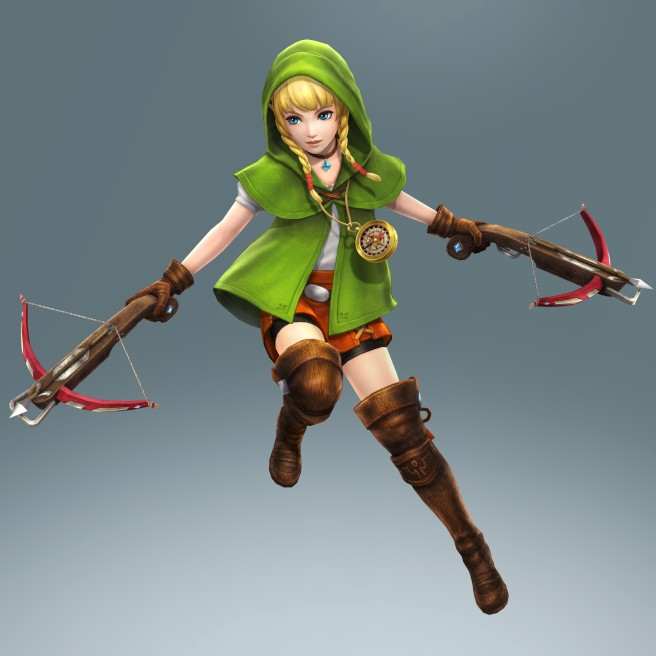 Hyrule Warriors Legends made its way to Japan a couple of days ago. Naturally, Famitsu published its review of the game in one of its recent issues. Four editors dished out scores of "9", "9", "8", and "10" for a total score of 36 out of 40.
We now have a complete translation of Famitsu's review. To read it in full, head past the break.
Reviewer 1 – 9

Same as the Wii U version, the fusion of "Warriors" and "Zelda" is stunning and leaves an interesting taste for us. It really is an interesting and humorous sense for a "Warriors" game, but I kept having a response of, "The 3DS can do this much?!" All of the Wii U versions DLC is included, as well as the original stories and new character stories and other additional elements. I'm extremely impressed with the volume of content, and new elements like My Fairy makes things even better.

Reviewer 2 – 9

Alongside the Wii U version, not only are their new characters and story missions, the new systems involved have increased the volume of the game considerably – an absolutely great value. The playable character in combat is now possible to change, and it's great to move to an area in the battle where things are heating up. The interesting enemies also just continues to make the combat so exhilarating. With progression and "My Fairy", new additional maps in Adventure Mode, and the increase of elements, you'll be playing this for a long time.

Reviewer 3 – 8

On the 3DS, the representation of "Warriors" really just came as a surprise. But honestly, this is a secondary creation of "The Legend of Zelda", and there is also a high sense of giving something unique an official finish. "Warriors" fans and "Zelda" fans should definitely be interested, though. Since there are most things similar to the Wii U version, I would especially only recommend this to first-time players. "My Fairy", progression, and the collection of new elements are definitely a reason to motivate you to play, and Adventure Mode went up as well.

Reviewer 4 – 10

The basic game balance, progression of the game, controls, switching in combat amongst others are all carried out firmly, but the challenge, the growth as a player, and the massive collection of elements make replaying not a bitter experience at all. Some people may be annoyed by collecting too many elements, but I think it's an exhilarating activity, and I also think the addition of a speedrun option to be quite attractive.
---
Thanks for making it to the end of this post! If you use any of this translation, please be sure to properly source Nintendo Everything. Do not copy its full contents.
Leave a Reply