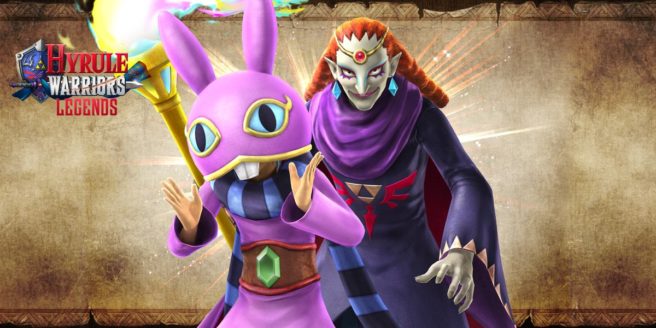 Yesterday the new Hyrule Warriors / Legends DLC went live, and we posted some footage from the Wii U version. Now we have a video showing gameplay from the 3DS release. View the video below for a look at the final DLC pack based on A Link Between Worlds.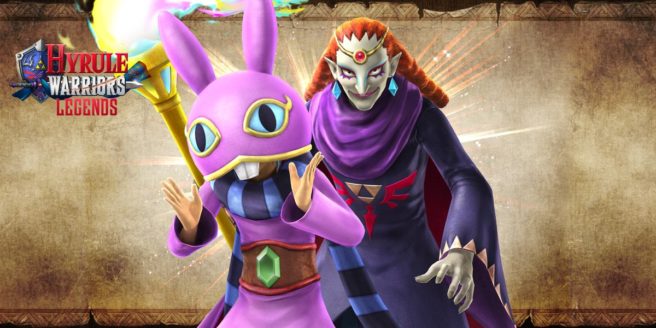 Nintendo of Europe showed a trailer for the new Hyrule Warriors Legends (and Hyrule Warriors) DLC for A Link Between Worlds Pack a few days ago. Now we have another video, this time in Japanese from Koei Tecmo. Watch it below.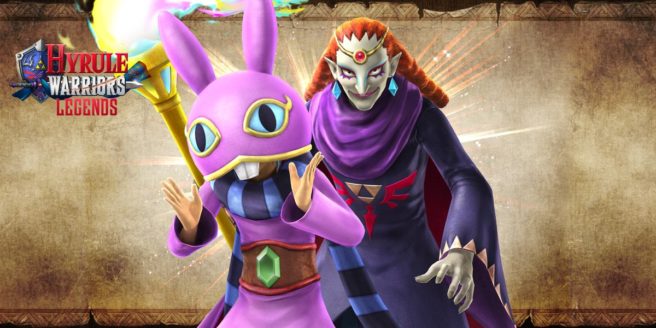 Earlier in the week, we found out that the final DLC for Hyrule Warriors Legends (and the original Hyrule Warriors) is arriving on Monday. Nintendo has now sent out a trailer, which we have below.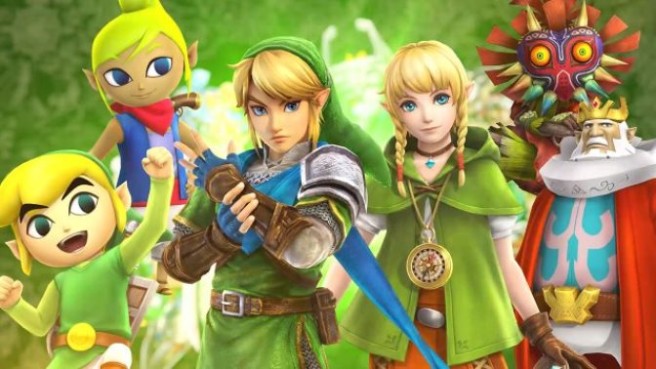 Another round of new SpotPass content is out now for Hyrule Warriors Legends. Nintendo and Koei Tecmo have sent out 1,000,000 rupees, 5 Delicious Pumpkin Soups, 5 Delicious Sacred Waters, 5 Delicious Mushroom Spores, and 5 Delicious Pumpkins. If you have SpotPass enabled, you should be receiving this all soon – if you haven't already that is.
Thanks to Cameron and Brian for the tip.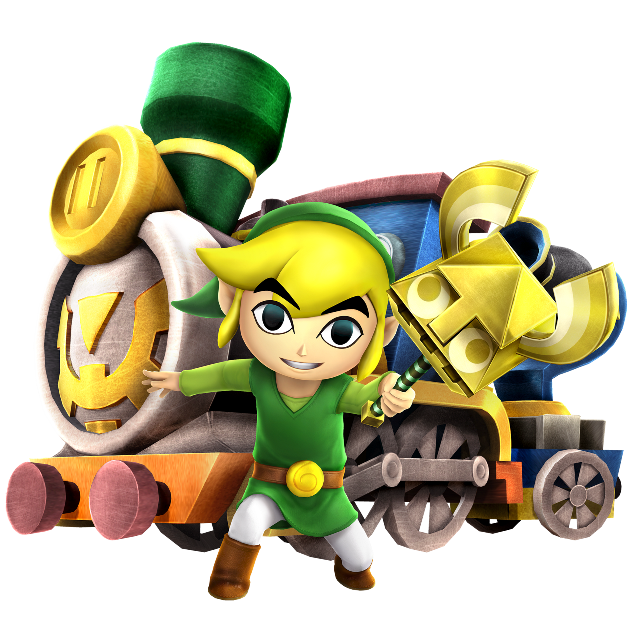 We shared some footage of Toon Zelda and Link's Sand Rod in Hyrule Warriors, but now we have some gameplay of the Phantom Hourglass and Spirit Tracks DLC in Hyrule Warriors Legends. View it below.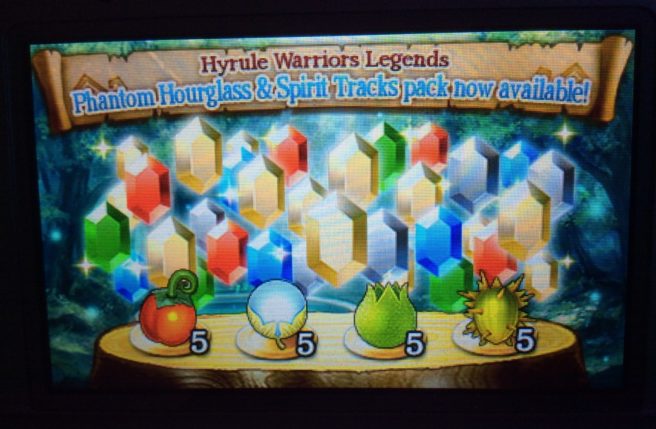 Hyrule Warriors Legends' new DLC is being celebrated with some SpotPass content. If you have the featured enabled, you'll have access to a few new goodies.
Rupees and fairy food are now available. You can strengthen characters and weapons with Rupees, while food can be used to nurture companion fairies.
The offer expires on September 2 of next year.