Image & Form gives an update on SteamWorld Heist's Wii U version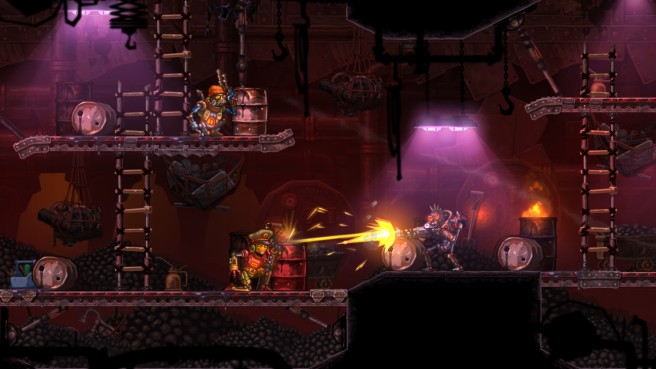 While SteamWorld Heist has been on the 3DS eShop since the end of last year, Image & Form has been working on other versions of the game. We do know that it'll be launching on Wii U in the near future.
Speaking with Nintendo Life, Image & Form CEO Brjann Sigurgeirsson shared a status update on the Wii U version:
News: the Wii U version is coming, and you'll be happily surprised. Not in a way that should put you off getting it for 3DS – because you should! But… yeah. There's a pleasant surprise there.

DLC: Yes, The Outsider will be available day one on Wii U. Some people think day-one DLC is a nuisance, and that the content should have been included in the game – preferably at no cost. I don't agree. We've spent hundreds of thousands of dollars (even pounds!) making The Outsider, and we obviously have to charge for our content, so that we can continue making new stuff. Including DLC content as part of the game and raising the price point is also a matter of taste. I think providing DLC outside the game gives players the choice whether they want to spend additional money on a game or not. It's pretty fair.

No names, but some friends of mine initially released DLC content for one of their games for free – and then started charging for it, since it made no financial sense. It turned out a bit nasty for them. I think it's better to be upfront about it. We make content. Content costs money.
Sigurgeirsson also said that cross-buy promotions are planned for those who want SteamWorld Heist on both Wii U and 3DS.
Leave a Reply