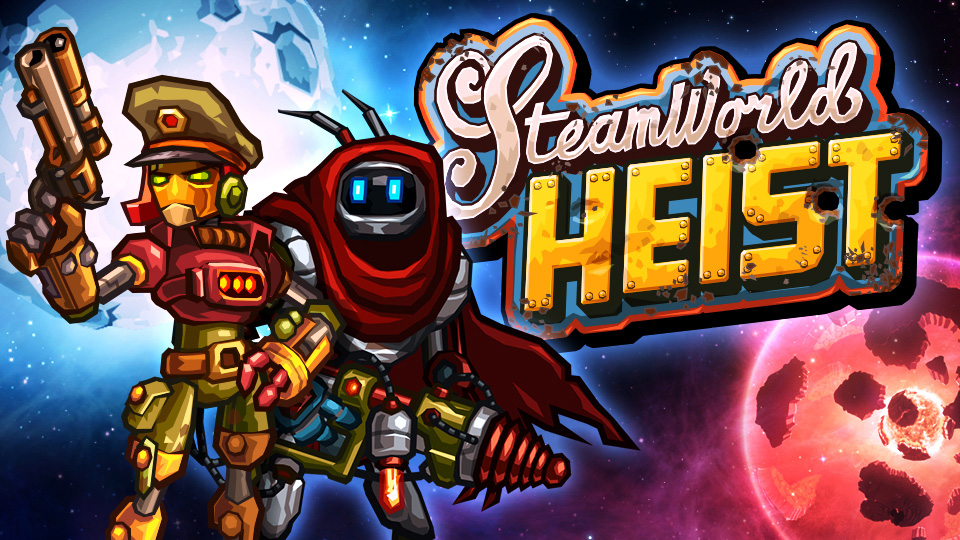 Seven more games are getting physical releases from Super Rare Games. The company's upcoming lineup includes Dandara, The Sexy Brutale, Assault Android Cactus+, Mechstermination Force, Darkwood, Freedom Finger, and SteamWorld Heist.
Release dates have yet to be shared at this time. Expect them to roll out over the next few weeks and months, however.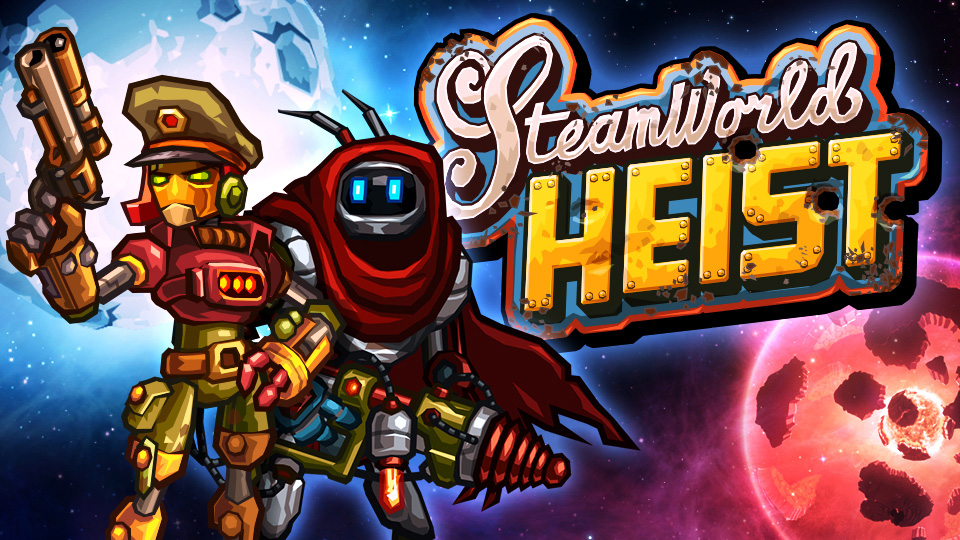 Tomorrow, Image & Form is bringing SteamWorld Heist: Ultimate Edition to the Switch eShop. Have a look at some footage below.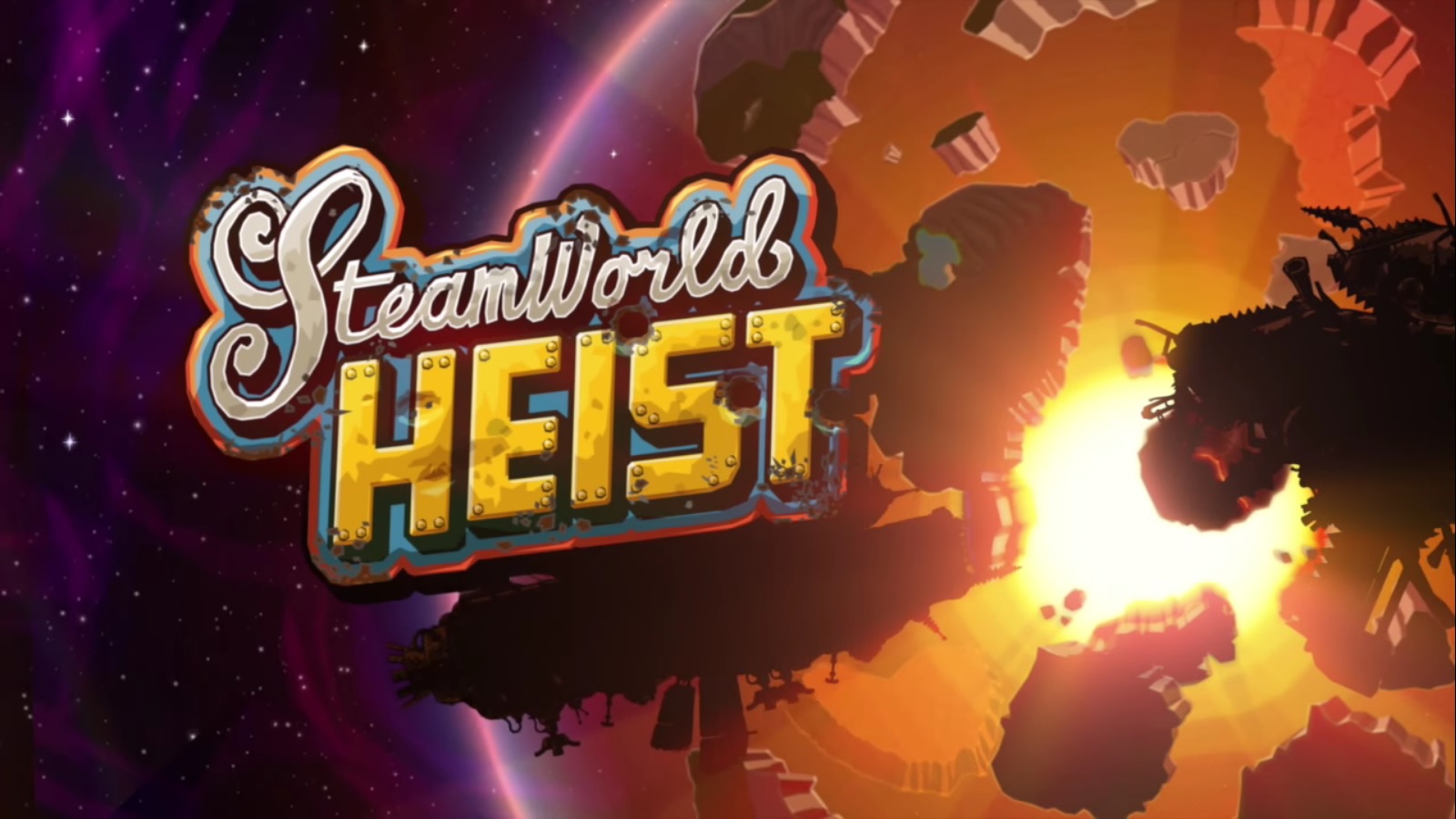 Image & Form revealed this week that Steam World Heist Ultimate Edition is coming to Switch later this month. In the latest episode of the "The Engine Room", the studio talks more about the news.
Image & Form has also confirmed that it will release more games on Switch in 2018. One of these could very well be the original SteamWorld Dig.
You can watch the full episode of The Engine Room below.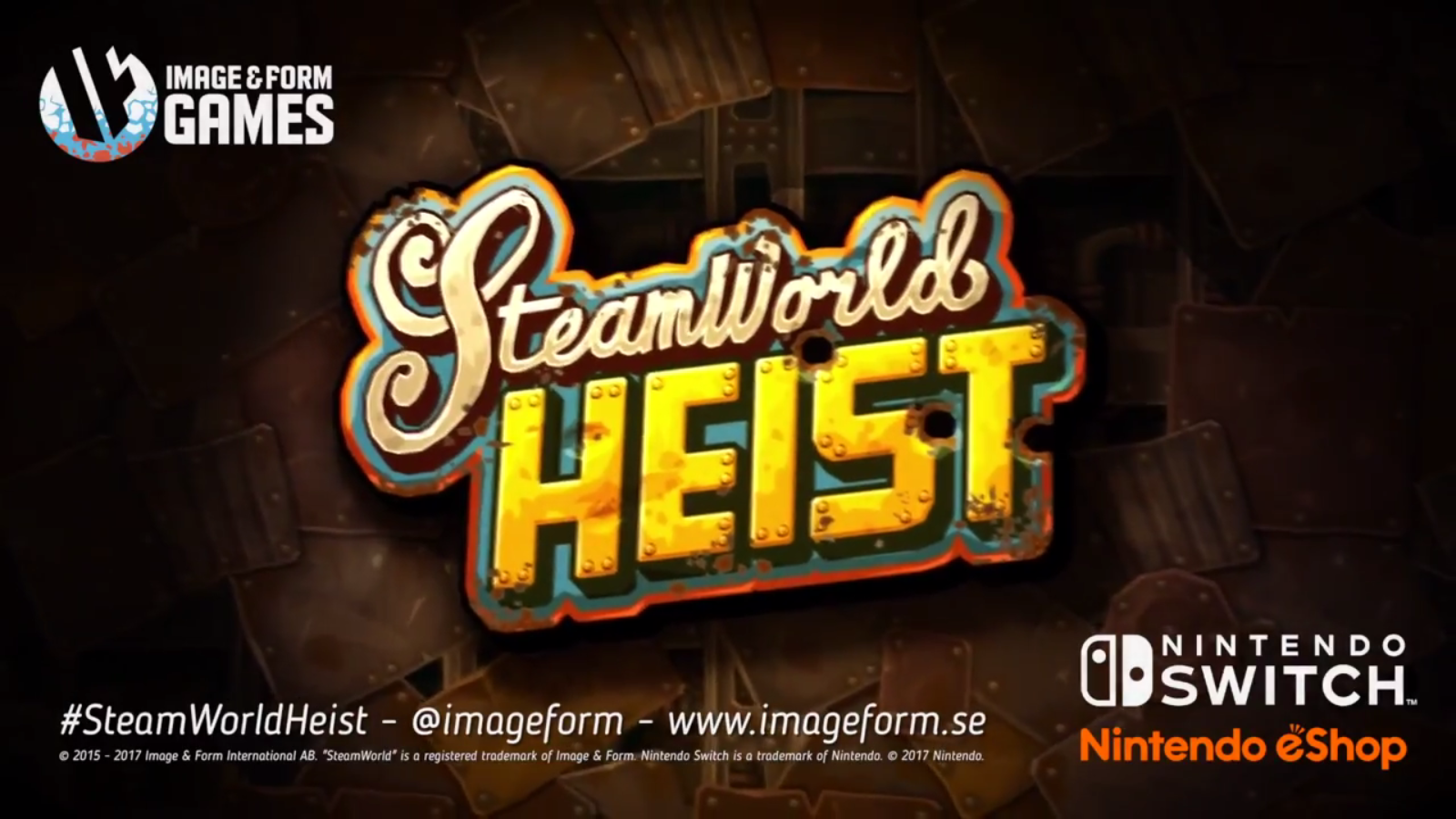 Image & Form Games' SteamWorld Heist is coming to the Nintendo Switch. Titled SteamWorld Heist: Ultimate Edition, the game will be available on the Switch eShop on December 28th. Here's the trailer: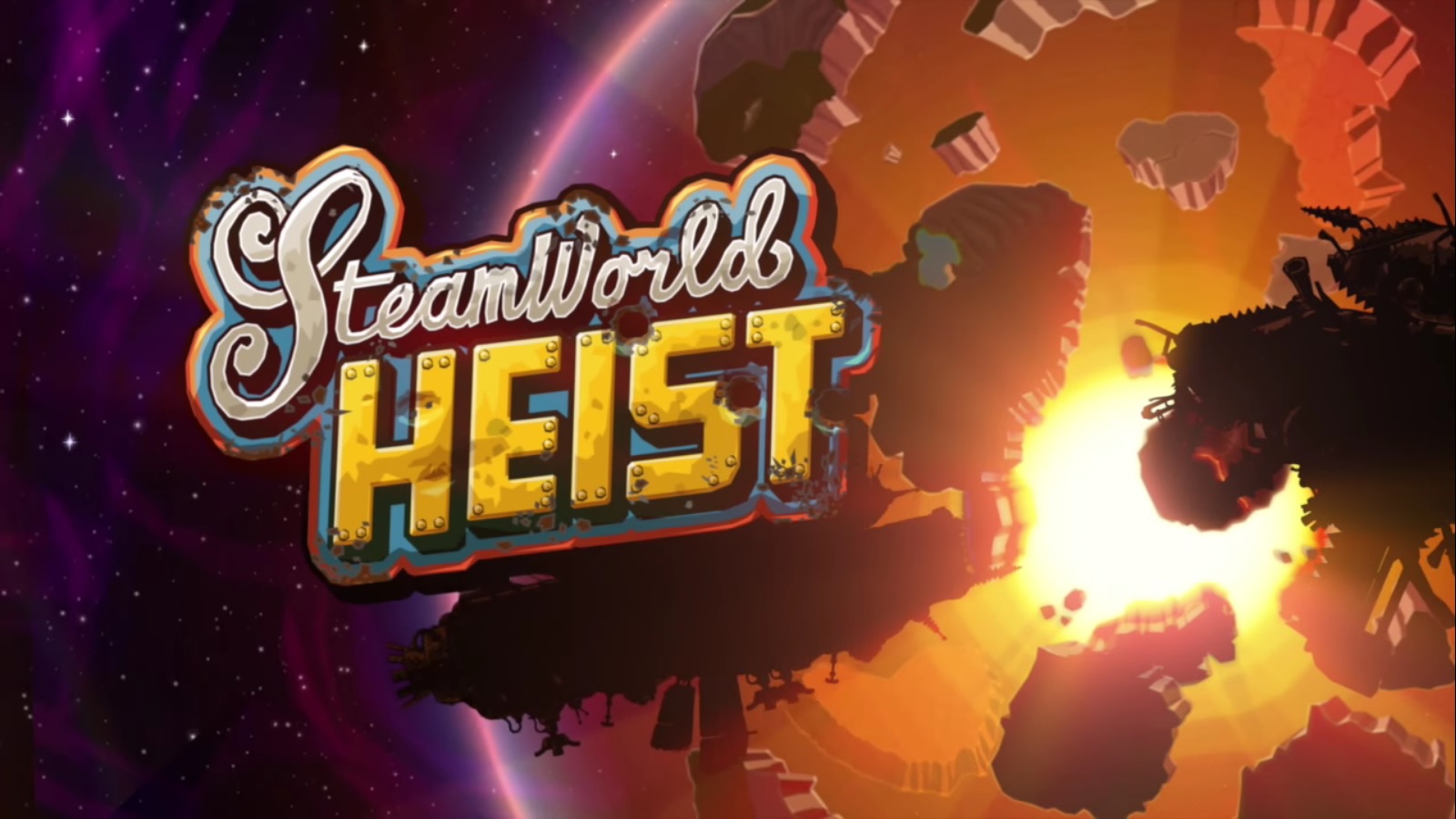 On its social media channels yesterday, Image & Form posted a mysterious video that might be hinting at upcoming announcements.
Towards the end of the video, the date December 10, 2015 is highlighted. Right after that, we see a Joy-Con flying off-screen. SteamWorld Heist happened to launch on December 10, 2015… so perhaps that game is coming to Switch?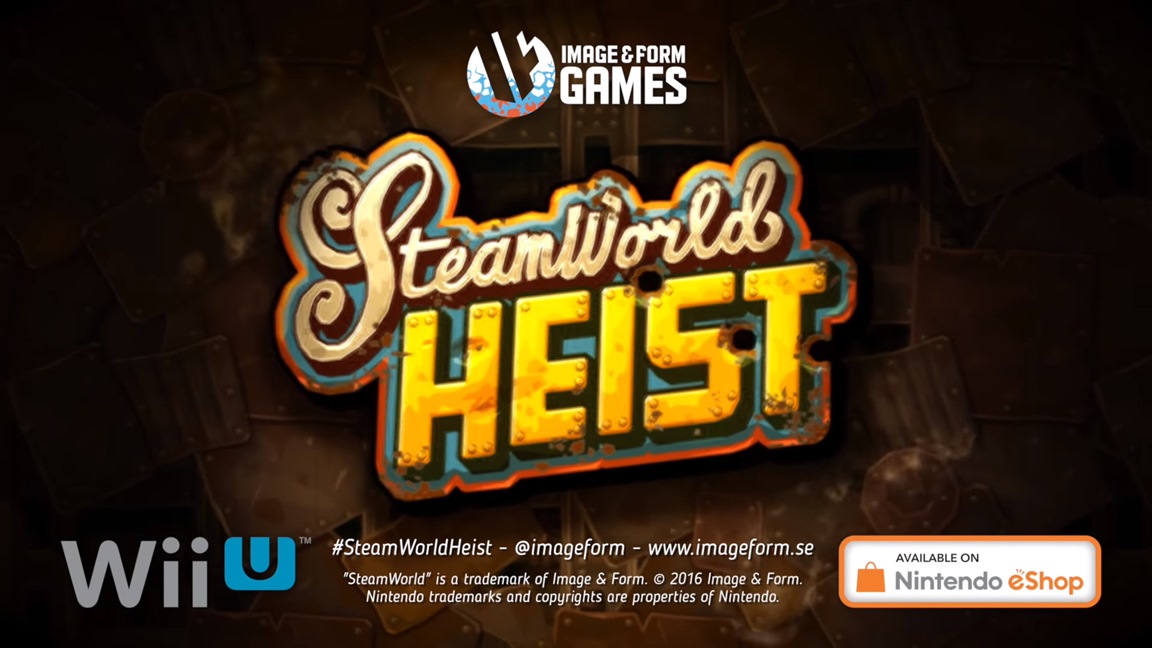 With SteamWorld Heist having launched on Wii U yesterday, a new trailer has been uploaded to highlight the game's strong critical reception. See it below.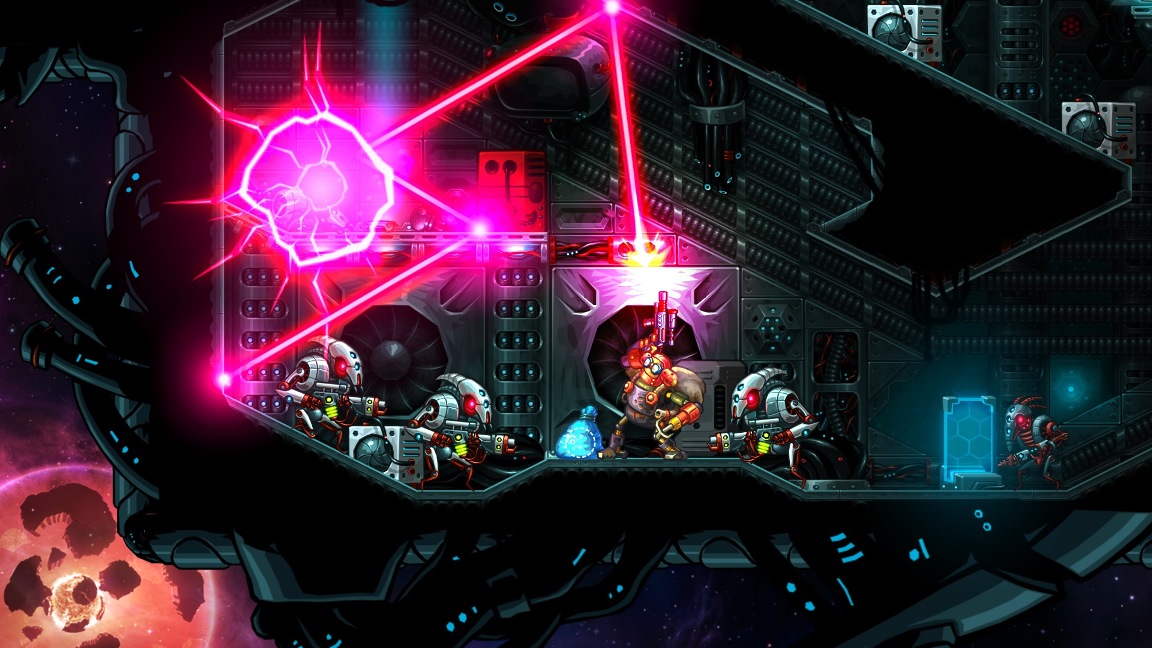 SteamWorld Heist nearly had multiplayer. That's according to Image & Form community manager Julius Guldbog, who said in a Reddit AMA that the functionality was "seriously considered". Time was the only reason why it wasn't included in the end.
Guldbog stated:
"We would love multiplayer and seriously considered it for Heist. In the end we ran out of time, simply."
As another aside, the SteamWorld Heist hat packs are still planned for 3DS. Image & Form "ran into a nasty bug that will take some time to fix since DLC on 3DS didn't work the way we thought," though the team will "definitely compensate 3DS owners for the long wait".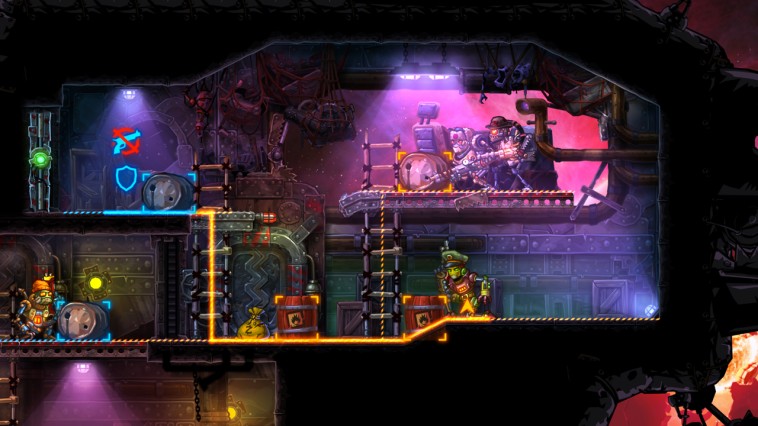 The Wii U version of SteamWorld Heist is already out in Europe, including the physical version. As for North America, we're still waiting on both.
We should be seeing SteamWorld Collection in the states on November 1. Nintendo's website also lists an October 20 release date for SteamWorld Heist's Wii U version in North America. That would be a Thursday, so it's very plausible.
Stay tuned for official news from Image & Form.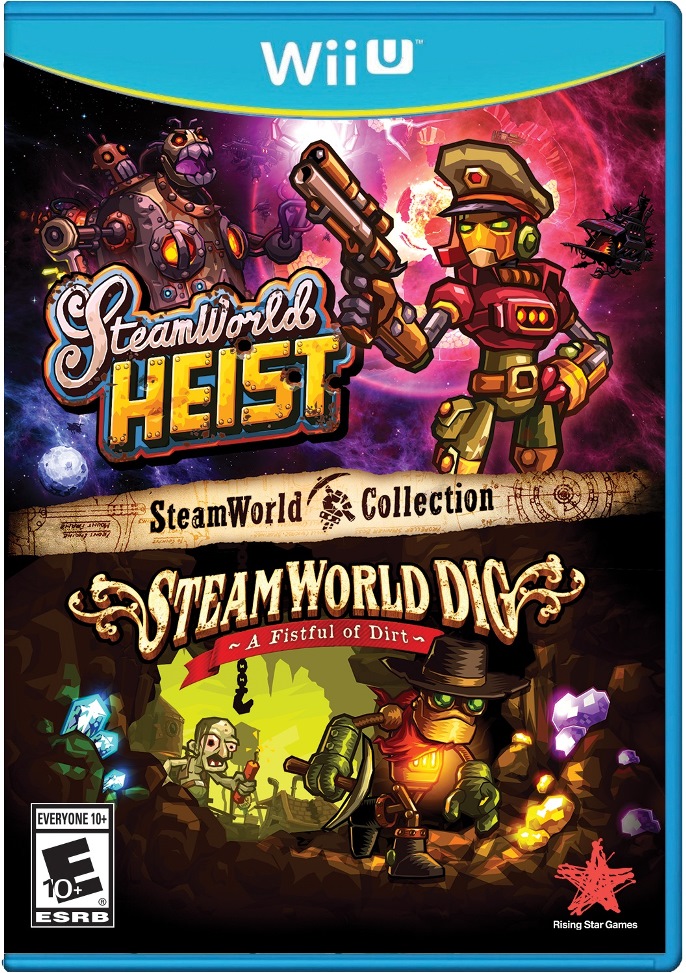 SteamWorld Collection, the physical bundle that contains both SteamWorld Heist and SteamWorld Dig, was originally slated to launch on October 11th in North America. However, the game has now suffered a slight delay – publisher Rising Star Games had to push the game's release back to November 1st because of "manufacturing delays".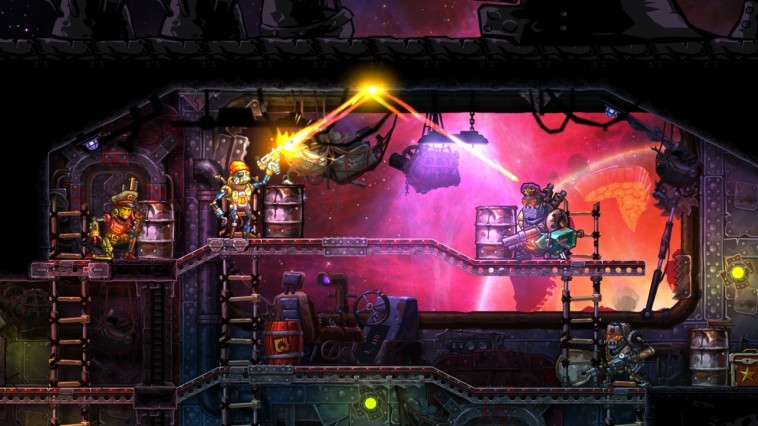 Image & Form appears to be pleased with SteamWorld Heist thus far. Not only has the game been received well, but it's selling quite alright, too. Image & Form CEO Brjann Sigurgeirsson told Nintendo Life that "SteamWorld Heist has done quite a bit better for us than SteamWorld Dig".
When asked about SteamWorld Heist's sales performance on 3DS, Sigurgeirsson said: