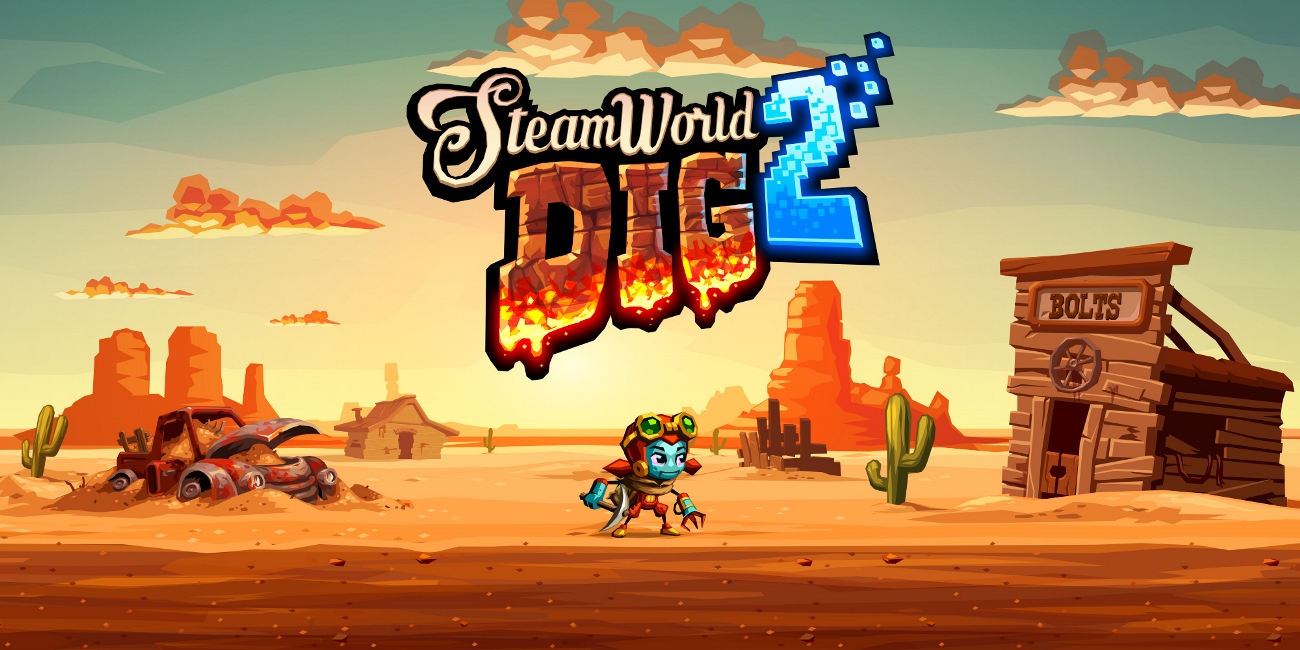 Nintendo has made a big deal early on about how third-party development tools are very compatible with Switch. This is a big contrast to previous Nintendo hardware, as some engines and technology weren't supported until later on. And when they were, such as with Unity on Wii U, they weren't in the best of shape. Nintendo made sure to rectify this with Switch.
Speaking with GamesIndustry, Zoink CEO and creative director Klaus Lyngeled talked about how Unity is well supported on the new console:
"When we tried to do Zombie Vikings for Wii U – when I got Unity I could see it just wasn't going to work, it was too slow an engine; then we got Unity for Switch and we saw directly, 'wow it's actually working' and the tools are much better. So that part is very important for most indies. Most indies are using Unity and that makes a huge difference. It feels like they are pushing Unity more to make it good from the beginning."
On a similar note, Image & Form CEO Brjann Sigurgeirsson spoke about how developing for Switch is easy thanks to its straightforward nature and power.
"We've made games for the 3DS, the DSi, for the Wii U and they all had some issues – the 3DS and DSi were just weak. Since we were developing for them specifically it wasn't like we were watering down our games, but all the time through development we had to think about how not to overtax the system. With the Wii U there was more power but you had the gamepad where you could use the [screen] and TV at the same time and so you had to show different things and take that into consideration. This is straightforward, period. What you see on the big screen is what you're going to see on the handheld as well. It's very simple and powerful, and ingenious – it's a home console and a portable unit. Everybody's wanted to say that in the past but here it is now. It's powerful and really easy to develop for. There's not very much wrong with the system."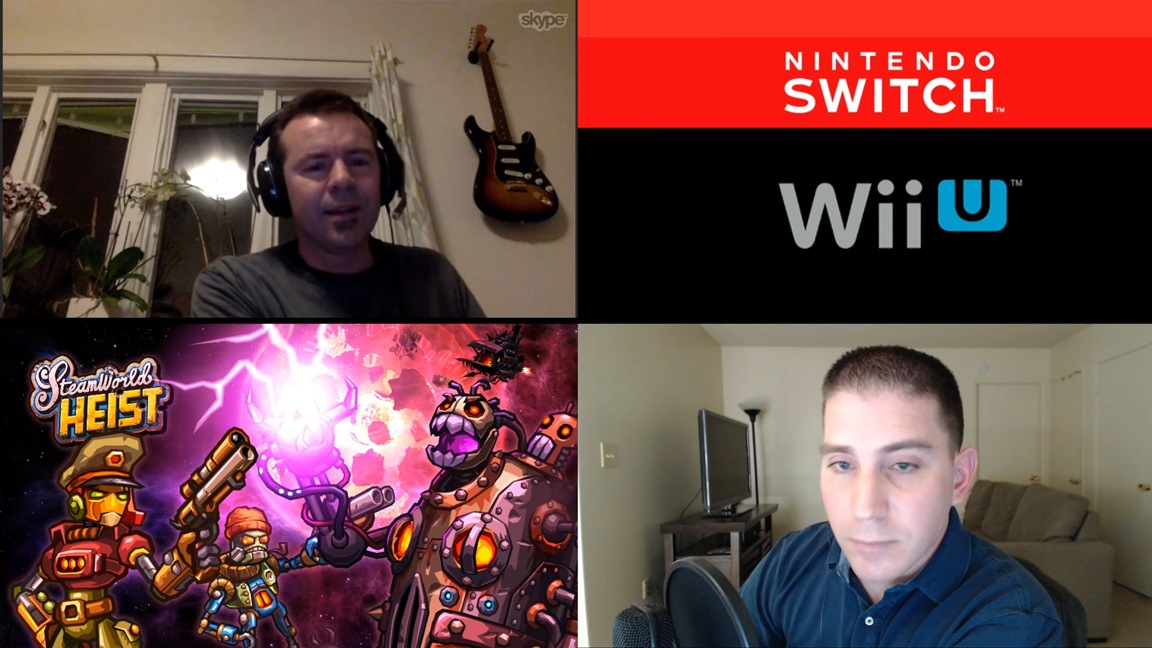 SuperMetaldave64 posted a new video interview with Brjann Sigurgeirsson, CEO of Image & Form. Sigurgeirsson discussed the SteamWorld series, working with Wii U, and the Switch. Hear what he had to say in the video below.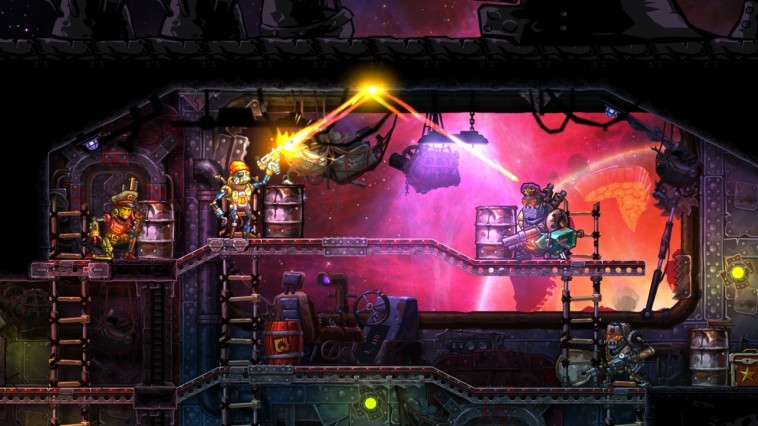 Image & Form appears to be pleased with SteamWorld Heist thus far. Not only has the game been received well, but it's selling quite alright, too. Image & Form CEO Brjann Sigurgeirsson told Nintendo Life that "SteamWorld Heist has done quite a bit better for us than SteamWorld Dig".
When asked about SteamWorld Heist's sales performance on 3DS, Sigurgeirsson said: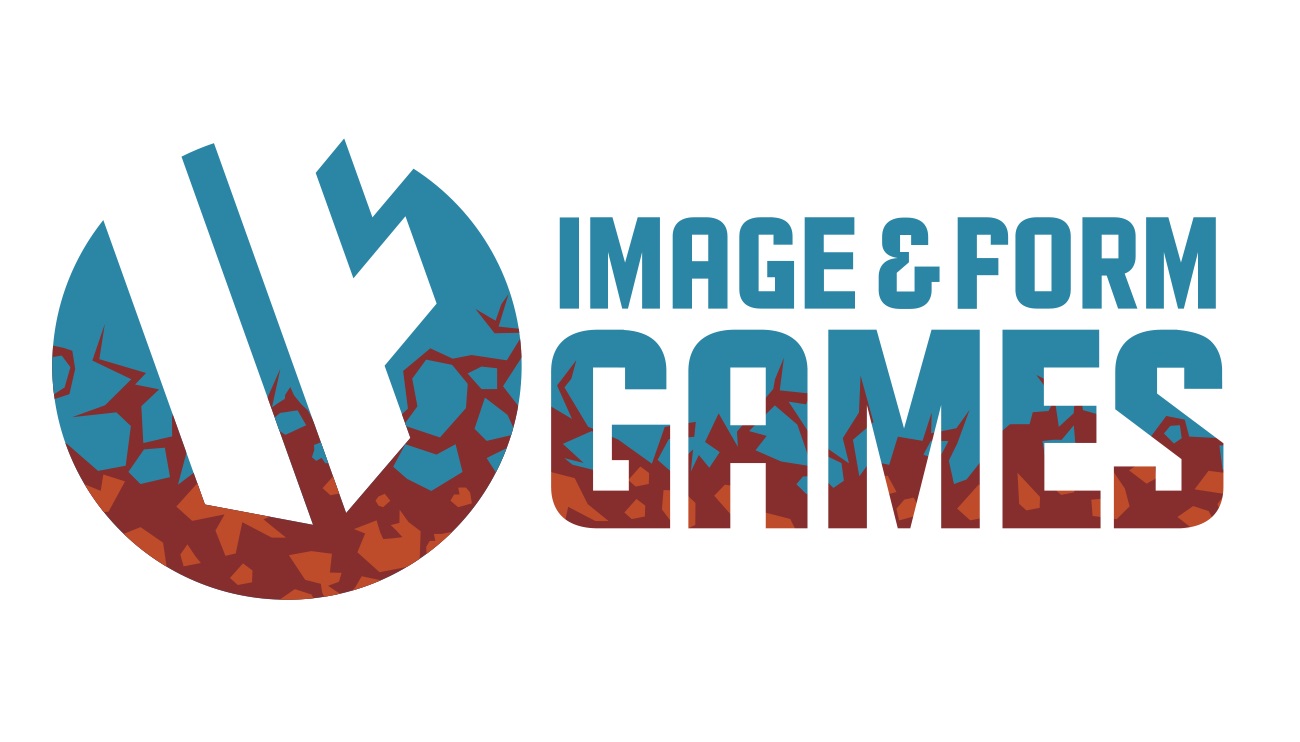 MyGamingBoulevard caught up with Image & Form CEO Brjann Sigurgeirsson to discuss the SteamWorld Heist, including the retail version. Sigurgeirsson also commented on amiibo, NX support, and future plans. Watch the full interview below.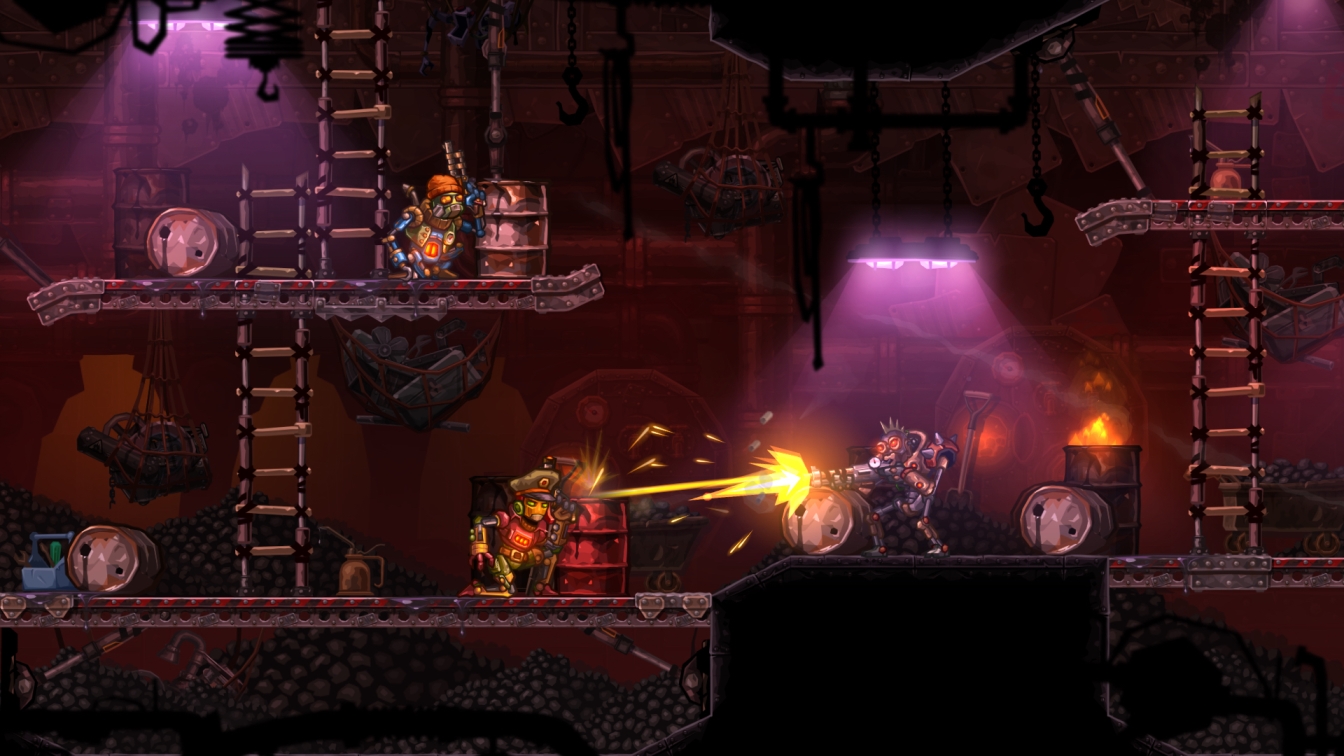 While SteamWorld Heist has been on the 3DS eShop since the end of last year, Image & Form has been working on other versions of the game. We do know that it'll be launching on Wii U in the near future.
Speaking with Nintendo Life, Image & Form CEO Brjann Sigurgeirsson shared a status update on the Wii U version:
News: the Wii U version is coming, and you'll be happily surprised. Not in a way that should put you off getting it for 3DS – because you should! But… yeah. There's a pleasant surprise there.

DLC: Yes, The Outsider will be available day one on Wii U. Some people think day-one DLC is a nuisance, and that the content should have been included in the game – preferably at no cost. I don't agree. We've spent hundreds of thousands of dollars (even pounds!) making The Outsider, and we obviously have to charge for our content, so that we can continue making new stuff. Including DLC content as part of the game and raising the price point is also a matter of taste. I think providing DLC outside the game gives players the choice whether they want to spend additional money on a game or not. It's pretty fair.

No names, but some friends of mine initially released DLC content for one of their games for free – and then started charging for it, since it made no financial sense. It turned out a bit nasty for them. I think it's better to be upfront about it. We make content. Content costs money.
Sigurgeirsson also said that cross-buy promotions are planned for those who want SteamWorld Heist on both Wii U and 3DS.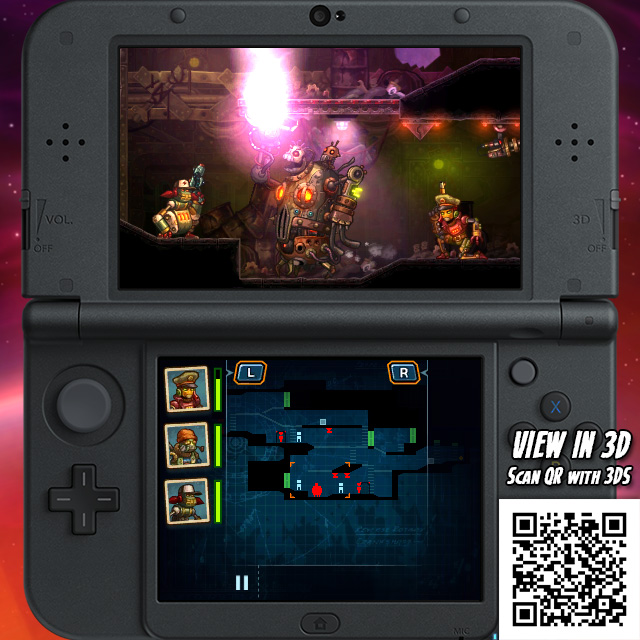 Family Gamer TV has posted a lengthy interview with Image & Form's Brjann Sigurgeirsson about SteamWorld Heist. Topics include amiibo, multiplayer, and lots more. You can watch it in full below.
As a bonus, here's the latest episode of Image & Form's "The Engine Room", which features a big giveaway: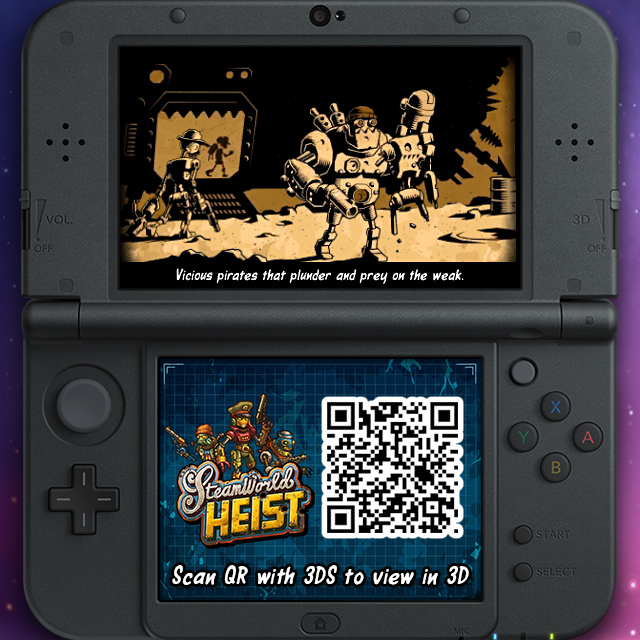 Fans have been waiting a long time for SteamWorld Heist, but by all accounts, the game should still be releasing this year. Nothing is set yet, but Image & Form hopes to have the game done in a couple of months. CEO Brjann Sigurgeirsson told Gamer Professionals, "Our goal is to aim for a release in early December… but I won't make promises."
That window should mainly apply to the 3DS eShop. A Wii U version is planned as well, but the game will only be out on Nintendo's handheld at launch.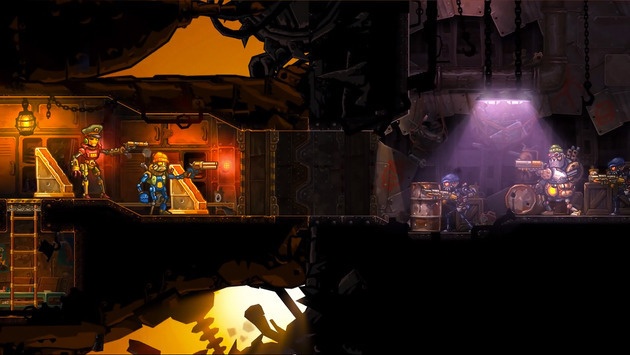 SteamWorld Heist will come with a few different difficulty levels. Based on comments from Brjann Sigurgeirsson, it sounds like there will be five in total, ranging from "Easy" to "Impossible".
When cranking up the difficulty, players will encounter more enemies. There are also plans to implement more intelligent enemies. Sigurgeirsson believes that just "a few people on the planet" will be able to finish SteamWorld Heist on its hardest difficulty.
He told Nintendo World Report:
"… in SteamWorld Heist, we have difficulty levels so you can play Easy, Medium, Hard, Elite and Impossible… that's the name of the difficulty levels today. So that's the thing – you have to play it well, or you won't complete it. I think that's good, you're supposed to put your soul and body into playing a game. It's going to be as tough as you want it to be, but the game's not going to give you anything. You'll have to take it.

I might be missing a few things here, but there are various aspects that make it more difficult. We can introduce more enemies, but also the terrible notion of having better enemies. Like suddenly their aim is right on target. Like you say, less loot, you have weaker guns… there'll only be a few people on the planet who can complete the game on the hardest difficulty."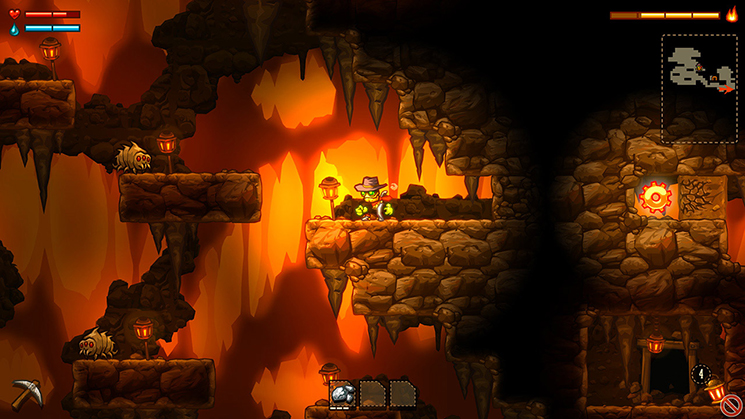 Image & Form is planning a game that connects SteamWorld Heist and SteamWorld Dig. That's according to Brjann Sigurgeirsson, who shared the information during an interview with Power Up Gaming.
When asked if Steamworld Heist ties into Steamworld Dig, Sigurgeirsson said:
"It does, yeah. There are some flashbacks. But there is at least one game coming in between so that game is sort of going to tie them both backwards and forwards."
Sigurgeirsson sadly didn't provide any additional details. He was asked about what sort of game Image & Form has in mind, but only mentioned:
"I'm not sure. *Laughs* Well, I'm not sure I'm going to talk about it. *Laughs* Right now we're sort of focusing on Heist so I don't want to get into details about it."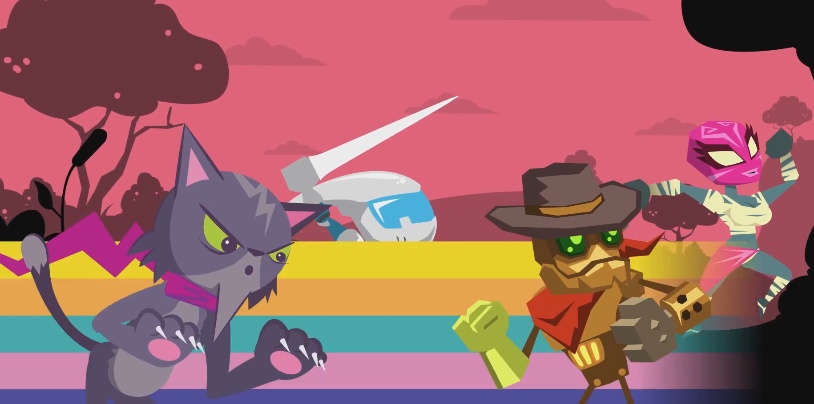 Rusty from SteamWorld Dig is appearing in the indie Wii U game Runbow as one of several guest characters. In an interview with Nintendo Okie, Image & Form CEO Brjann Sigurgeirsson explained how Rusty made it into the title.
He said:
Dave Proctor, one of the splendid guys at 13am, simply shot me an email and asked. In the indie community it doesn't have to be harder than that. That doesn't mean that we automatically agree to everything. But he sent a gameplay video, and I thought Runbow looked really cool. We then met for beer and Mexican food in San Francisco during GDC and had a wonderful time. I hope Runbow does really well, and that 13am continues to be successful.
Continuing on the topic of collaborations, Sigurgeirsson also said that he'd be open to having Rusty appear in a Renegade Kid title.
As Sigurgeirsson stated:
There's this very cool guy called Jools Whatsham, who runs Renegade Kid. He's always been nice and helpful. I wouldn't mind Rusty appearing in one of their games. We'll see if that'll ever happen.