Indie World Showcase December 2021 live stream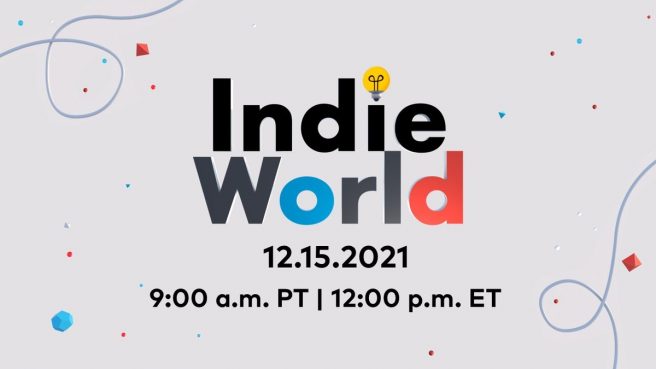 The December 2021 Indie World Showcase is almost here, and we've set up a live stream so that you can watch the event as it happens.
The event, which was just announced yesterday, is estimated to be about 20 minutes of long. Expect the latest news on games we've heard about previously as well as brand new titles. It's hard to say what exactly will show up here, but expect lots and lots of indies.
Here's where you can watch the December 2021 live stream for the Indie World Showcase:
Remember that the event begins at 9 AM PT / 12 PM ET / 5 PM in the UK / 6 PM in Europe. We'll be sure to bring you all of the news as it happens. More coverage will follow on the site after the presentation ends, including the handy recap announcement from Nintendo.
You can also keep track of Nintendo's official Indie World website here.
Leave a Reply