Indie World Showcase May 2022 live stream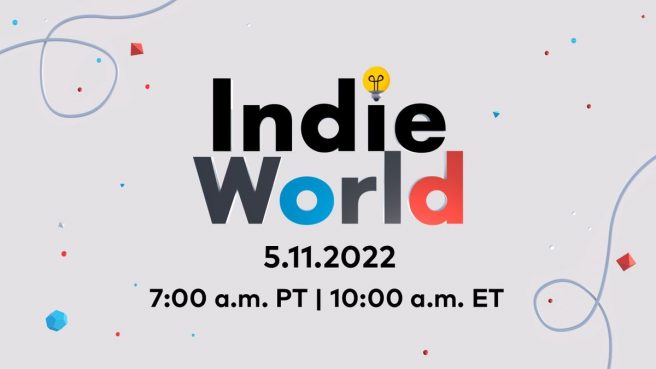 It's been nearly half a year since the last Indie World Showcase, but Nintendo is about to deliver a new presentation for May 2022 – and we've set up a live stream.
As previously announced, today's event is set to deliver news and showcase titles featuring a variety of indie titles for Switch. The video will clock in at about 20 minutes.
You can watch the Indie World Showcase for May 2022 as it happens thanks to the live stream below. Look for it to kick off at 7 AM PT / 10 AM ET / 3 PM in the UK / 4 PM in Europe. We'll be sure to report back with any notable news that's shared.
Leave a Reply