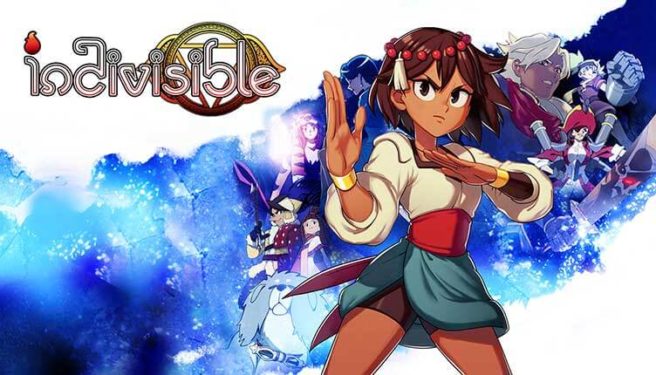 Update (4/28): Indivisible is now available on Switch. It'll cost $29.99, though there's currently a discount that brings it down to $23.99.
---
Original (4/27): It's unfortunately been a long wait for the Switch version of Indivisible. The action-RPG has been available on other platforms for half a year, but there hasn't really been much news concerning its arrival on Nintendo's console. But the wait may finally soon be over – very soon in fact.
Indivisible has popped up on the European and Australian eShops with an April 28 release date. That would, interestingly enough, mean that the game is arriving tomorrow.
Here's an overview from the eShop, along with a trailer:
Indivisible is an action RPG platformer featuring stunning hand drawn art and animation combined with unique real-time combat mechanics.

Immerse yourself in a fantastical world with dozens of playable characters, a rich storytelling experience, gameplay that's easy to learn but difficult to master, and the trademark razor-sharp quality that Lab Zero Games is known for!

Our story revolves around Ajna, a fearless girl with a rebellious streak. Raised by her father on the outskirts of their rural town, her life is thrown into chaos when her home is attacked, and a mysterious power awakens within her.

The game's huge fantasy world, characters and aesthetic design are inspired by various cultures and mythologies. Throughout Ajna's quest she'll encounter many "Incarnations": people whom she can absorb and manifest to fight alongside her.

There are many Incarnations to recruit, each with their own story and personality. By uniting people from faraway lands, Ajna will learn about herself, the world she inhabits, and most importantly, how to save it.
The eShop has typically been accurate with release dates. However, there was a mistake with one high-profile title recently in Streets of Rage 4. Also, assuming the eShop is correct, we're unsure when the physical version would be available.
We'll keep you updated as the situation develops. One confirmed piece of information is that the game will take up 3.6GB of space.
Thanks to Alan for the tip.
Source: Switch eShop
Leave a Reply