[Interview] Eiyuden Chronicle devs on how the game came to be, art style, making a unique RPG, more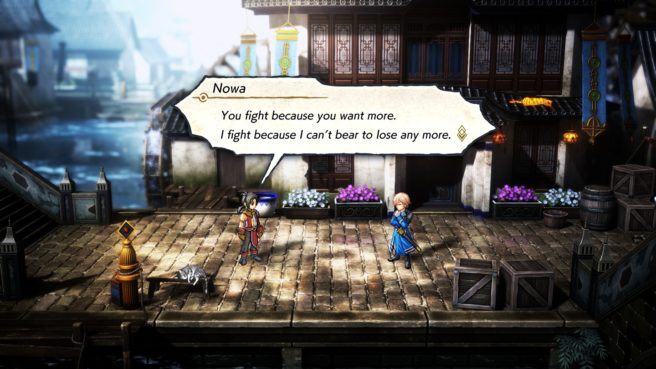 A couple of days ago, Rabbit & Bear Studios announced Eiyuden Chronicle. It's one to keep an eye out on as the project is being developed by some notable developers, including the creator of Suikoden.
Ahead of the Kickstarter campaign's launch next week, we caught up with director Yoshitaka Murayama to learn more about the Tokyo-based studio, how the game came to be, the art style, the team's desire to make a unique RPG, and other topics. If you're interested in learning more about Eiyuden Chronicle be sure to read up on our interview below.
Can you touch on how Rabbit & Bear Studios came to be? How did this collection of talent end up coming together?

Over the past years the core creators have met up at different events/etc. and of course you talk about the glory days as well as regrets. One common thing that always came up was "isn't it about time we make a game for ourselves? Something WE really want to make? Something we can make for the FANS?" And that dream provided the spark for this current project.

While Eiyuden Chronicle takes some inspiration from Suikoden, what sort of new directions are you looking to explore with this project?

We made the intentional choice to go with pixels because there is a certainly level of emotion you can only get from 2D but we mixed that with living, breathing 3D backgrounds to create a new hybrid art style. Also, the new guild system allows you to create an additional team beyond your fighting party that works to improve and expand many features of your fortress town. That team will open up new missions and items as well as visually change and define your town as your very own thing.

Who is the audience for Eiyuden Chronicle? Are you trying to appeal to Suikoden fans or is this a game for causal RPG fans as well?

The core audience is definitely going to be JRPG fans but I always like to build a game out as if it's the first time someone is playing an RPG so it should be accessible and enjoyed by all types of gamers.

When did work on Eiyuden Chronicle actually begin and what's planned for the next stages of development?

We've been working on it for a few months now.

What sets apart Eiyuden Chronicle from other turn-based RPGs?

We want to evolve turn-based systems with this game. One of the key parameters is to speed up the overall pace of battles while adding in dynamic camera work to make the combat pop. Additionally, we plan to use the actually physical pieces of the 3D backgrounds as a key strategic point in battles, much like you might take cover behind a wall in a real battle. Also, the guild system places emphasis on finding the right balanced party for going out in battle but also building and developing your fortress town bringing a new level of strategy and challenge to the game.

Can you tell us more about the game's visuals and how the team settled on a 2.5D approach?

We always felt there is a certain beauty and depth that you can only get out of 2D sprites. That being said, by blending them with more modern 3D backgrounds you can get the best of both worlds and a very rich game environment that really shines.

What's the general gist of Eiyuden Chronicle's plot? What sort of story beats can players look forward to?

The main character Nowa and his best friend (and rival) Seign both have the desire to save as many citizens who are collateral damage from the war. They both have good intentions and are bound by friendship but their different perspectives and how they go about achieving their goals as well as different histories puts them on divergent paths. As you proceed with the story you'll see what becomes of these two characters and the final choices they have to make.

How does it feel to be returning to the director role and leading the way on this project?

As a director you are really in the think of it. All the responsibility and never enough time. But I'd be lying if I said there isn't a very rewarding feeling that comes from that frantic decision making.

What are your thoughts on teaming up together again after 25 years? Does it feel just like the old days?

I feel the same way about Kawano-san as I did 25 years ago. Incredibly talented and always fortunate to work together.

What does Eiyuden Chronicle mean to the development team? Bringing a game to life through crowdfunding takes a lot of passion and drive, so can you speak about what this project means to you personally?

I think JRPG is still and incredibly attractive and deep genre. Being able to shine a light and be innovated within that genre is a big challenge but also incredibly exciting. And by that same logic, hopefully the fans will support that challenge and continue to push us to be better creators by constantly innovating.

What are the future ambitions for Rabbit & Bear Studios? Does the team hope to turn Eiyuden Chronicle into a series if the game is a success?

Founding R&B and going to Kickstarter was an active choice. One that allows us a chance to own IP and more importantly make the games we want to – games for our fans. Right now we need to put our all into making Eiyuden Chronicle a success. If we can do that, it's always a lot of fun to expand the game world as much as possible. Since this is our first big step we really hope our fans can support this new challenge and continue to lend us their strength.
A Kickstarter campaign goes live for Eiyuden Chronicle tomorrow. We'll be sure to share the link when it's up.
Leave a Reply