[Interview] Legend of Kay Anniversary dev on the decision to remake the game, improvements, and more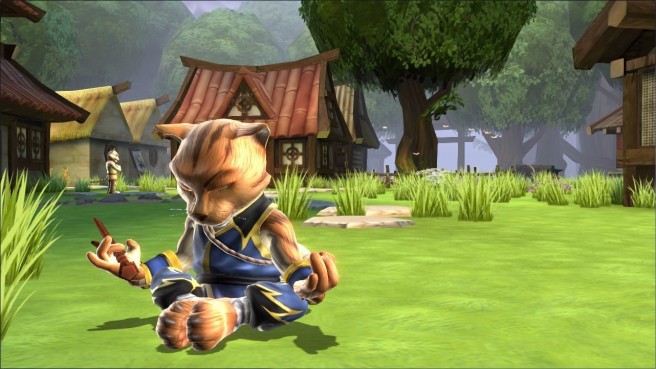 The news of Legend of Kay's revival was unexpected, to say the least. It originally launched for the PlayStation 2 back in 2005, and ended up as more of a niche platformer for the console. Yet now the game is back in a remastered format for Wii U and a few other platforms, thanks to Nordic Games and developer Kaiko.
Nordic recently announced that Legend of Kay Anniversary is slated for spring. With the title's launch coming sooner rather than later, we caught up with Kaiko's Peter Thierolf for an interview. We asked Thierolf about why Legend of Kay is returning after so many years, what sort of improvements are being implemented, how it will play on Wii U, and more.
Read on below for our full interview.
For those who haven't heard about Legend of Kay previously, how would you describe the title to gamers?
Legend of Kay is really a classic action-adventure wrapped in the garment of a 3D platformer. The Hero embarks on a longer storyline, defending his hometown and his people. You learn fighting moves, gain new weapons and upgrades that gradually unlock the path throughout the game. With a martial arts inspired combat system, there is quite some fighting to do, but also a good portion of puzzles and exploring.
Can you touch on the history of Unit 4 Games? What sort of projects has the team been involved with previously?
First thing I need to state here is that we will not use the name Unit 4 Games in the future. We got in conflict with the trademark of a business software company that was not amused… So I shall re-phrase your question:
Can you touch on the history of Kaiko? What sort of projects has the team been involved with previously?
Under the name of Kaiko, some friends and myself did games for classic computers and fourth generation consoles in the late 80s and early nineties. The company has been reincorporated in early 2014 to breathe some of that good Indie development air.
Legend of Kay Anniversary is the first project we completed and, whilst it is technically work for hire, it is also something we enjoyed very much, refreshing and relieving after years of being caught in the treadmill of the games industry.
We carefully consider our next projects at the moment.
Legend of Kay probably isn't the sort of game that most would have expected to see a return today. What is it about the title that warranted a re-release after so many years?
To quite some extent this is a question the publisher could better answer than me, but everybody involved in the remastering really thought the title deserved better exposure than it had when it was released originally.
On the other hand, many of us miss titles like that in the current days, games that are gameplay centric and don't do that much hand-holding as many titles today. Whilst the theme of the game with the animal characters etc. is clearly directed towards a younger audience, the gameplay and the storyline might also challenge adults/more experienced players.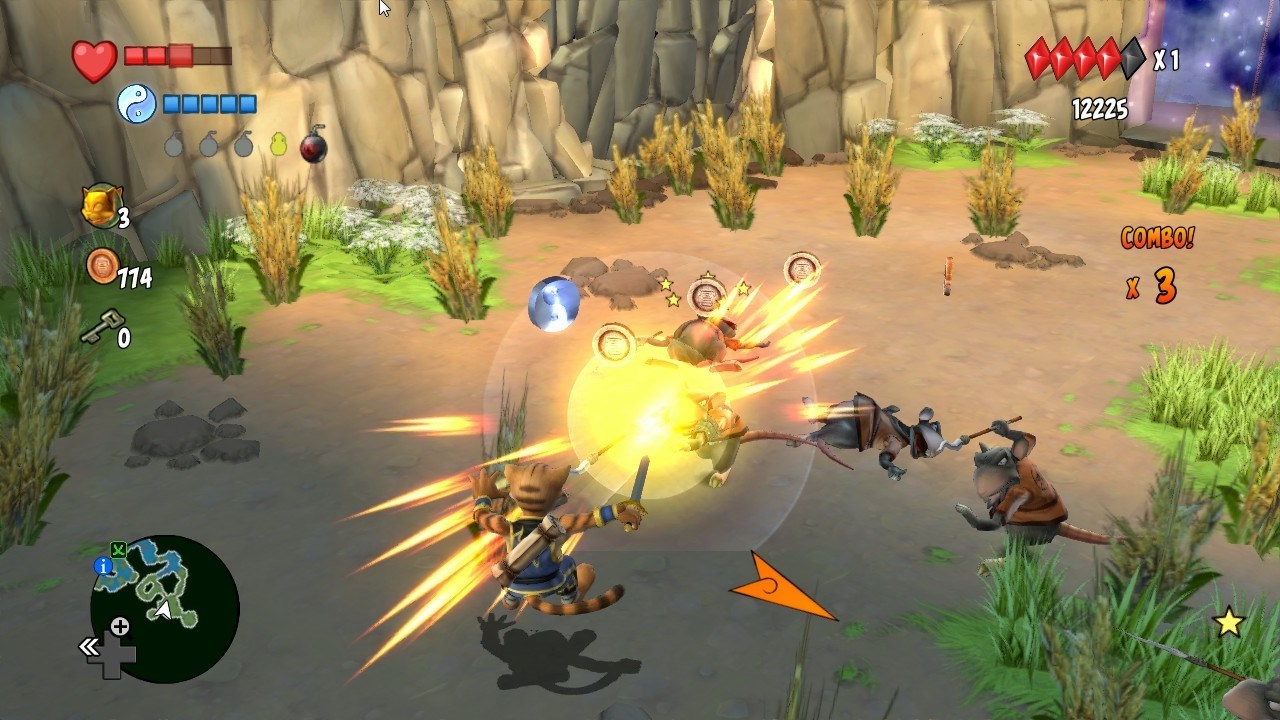 When was it decided to work on Legend of Kay Anniversary? When did development begin?
We talked about the hows and whys of remastering the original game through winter 2013/2014. Development began in July last year.
How did Wii U fit in as one of the platforms Kaiko / Nordic Games decided to release Legend of Kay Anniversary for? Was a Wii U release always planned?
Definitely! We think that Legend of Kay Anniversary is a perfect for the Wii U and its audience, and we are glad to make a contribution to the list of awesome platformers on it.
The platform definitely deserves more games. On the other hand whilst Wii U has some weaknesses compared to other current gen platforms, if you like to play gameplay-centric games, you should own a Wii U – so this is a good place to be for our kitten.
At the moment, whilst there is a PS4 sitting next to it, my Wii U is the most used console at home.
Can you speak about how Legend of Kay Anniversary will play on Wii U? Are there plans to support any of the system's features such as off-TV play or Miiverse?
Honestly, Legend of Kay Anniversary is a multi-platform title so whilst bringing the game to as many interested players as possible that means you can't always give every platform the same love you could if the title was exclusive.
Off-TV play is absolutely possible, the screen is outputted both to the TV and the GamePad at the same time. Whilst the UI is a bit small (but fully working) for the GamePad, the game plays really nice on it and even profits from the vibrant colors of the GamePad's screen. We do not specifically support Miiverse or other unique Wii U features.
Have the game's graphics been touched up in any way?
Definitely. We recreated all characters of the game with many more polygons and also created new textures for them, as the higher resolution allows for much more details. Background graphics have not changed in terms of polycount because of the unique way all the scenarios were lit for the original game, but we also increased texture resolution and have re-done more than 500 textures from scratch. We also included an all new HD UI.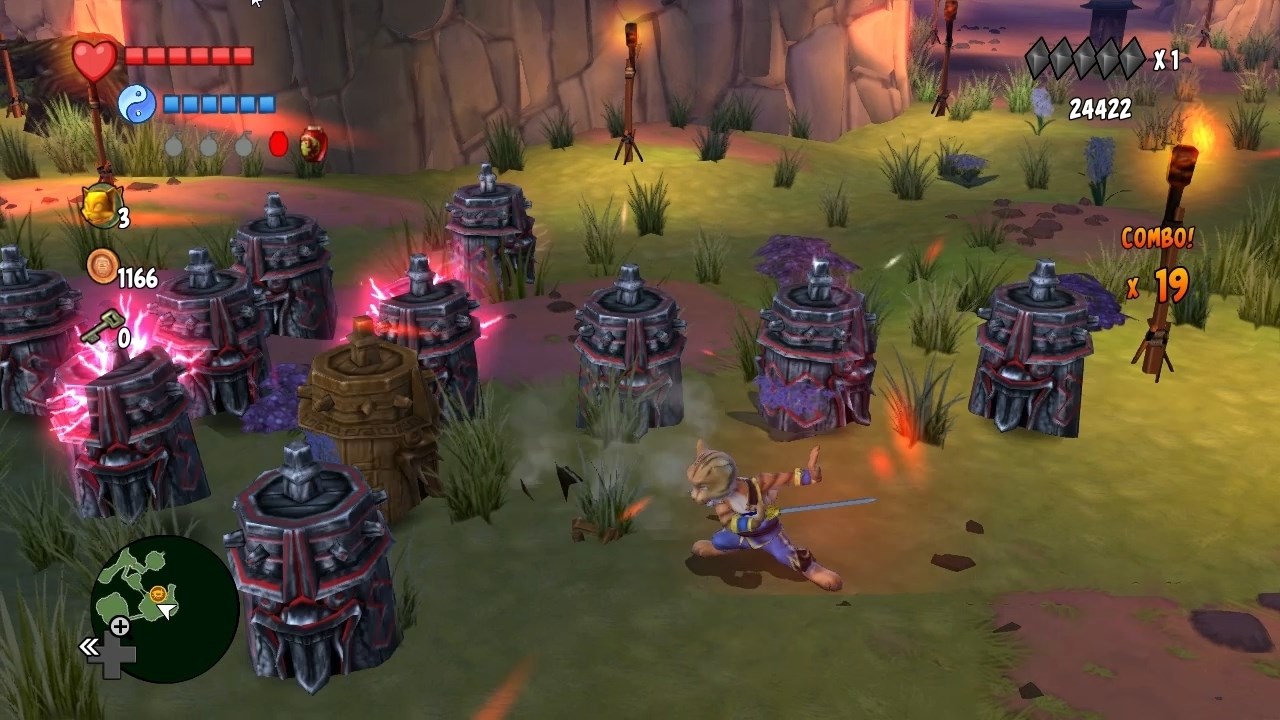 On the technical side of things, was Legend of Kay Anniversary made for Wii U first and then ported to the PlayStation 4 and PC? Will it run at 720p or 1080p on Wii U?
Legend of Kay Anniversary was really first made on PC, but with console controls only. The reason is that even today, developing and debugging on PC is way faster than on any of the console systems directly. Loading a large level on the Wii U devkit takes minutes every time (because it is transferred from the developer PC to the console), doing the same on PC takes seconds once the data is cached by the OS. However, the rendering and game logic code was all developed and tested on the consoles directly. So we did not port the full game to Wii U or other consoles, we just used the PC to help us developing directly for the console. This worked really well for us so far.
Legend of Kay Anniversary runs in 720p on Wii U in 60 fps. We think that for this type of action centered gameplay, framerate is more important than resolution.
We've heard that Legend of Kay Anniversary will include online rankings to compete with friends and others from around the world. Will this feature be included in the Wii U version? If so, can you talk about how it works?
Within the campaign of Legend of Kay, there are several racing situations where Kay rides on a [Spoiler!]wild boar or a [Spoiler!]wolf to complete quests.
Finishing these levels, the game unlocks those races as separately playable levels. These racing levels have online rankings where you can compare to other players around the world. This feature is of course integrated in the Wii U version.
How will Legend of Kay Anniversary compare to the original game? Are you making any changes to the core gameplay?
The core mechanics of the original were rock-solid for a 2005 game, so gameplay-wise it is virtually the same. We fixed some bugs along the way but this really is a remastered version. Of course we did a lot of fine-tuning, but all in all it is Legend of Kay as we know him.
Would you personally be interested in continuing the Legend of Kay series with a sequel? How about working with Wii U again in the future?
Yes, I would love to continue Legend of Kay. We need to wait and see if there are players out there who would like to see the same. I also look forward to do more Wii U games. I think it is a great platform.
What can you share with fans who are looking forward to the launch of Legend of Kay Anniversary?
I hope they thoroughly enjoy our game. We poured quite some love into the remaster as well as we did in the original game years back. It would make me happy if gamers see some of that shining through.
Meow!
Leave a Reply