[Interview] Samurai Jack: Battle Through Time dev talks origins, recreating the TV show, Switch version, and more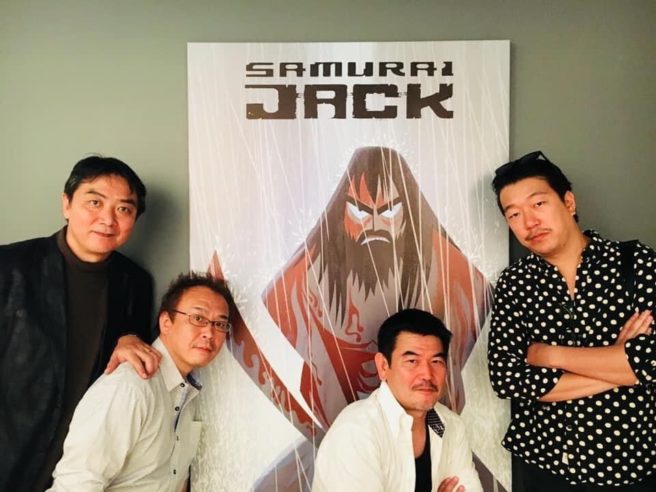 Samurai Jack officially wrapped up in 2017, so it was a bit of a surprise when a brand new game based on the show was announced earlier this year. Adult Swim Games has teamed up with Japanese developer Soleil on a 3D action title that will have fans revisiting locations from the show, taking on familiar enemies, and more.
Ahead of next week's release, we were able to speak with director Hiroaki Matsui from Soeil. We chatted about how the project happened and the studio's involvement plus what it was like recreating the TV show. Switch was another topic of discussion as we wanted to get a better idea a to what players can expect from that version.
Here's our full discussion:
How did Samurai Jack: Battle Through Time come to be? How did Soleil end up working on the project?

Matsui: From the excitement of Season 5 on TV, Adult Swim Games (ASG) was looking for a proven studio with experience developing action games to make a Samurai Jack game for home consoles, and we had an opportunity to meet with Adult Swim Games. I think they appreciated our sword action titles we've created so far. Not only our know-how, but also our strong passion for samurai and ninja games might have appealed to them. Since Season 5 is perfect as an ultimate animation work, we created Samurai Jack: Battle Through Time not just as a game of Season 5, but as a new layer to expand on Season 5. The story of Samurai Jack: Battle Through Time becomes a critical part of Season 5.

Samurai Jack: Battle Through Time had a fairly quick cycle from announcement to release. How long did it ultimately take to develop the game?

Matsui: Well. We actually started its production from spring 2018 and finished the overall development process at the end of last year. So, the development period is a little over two years. At the time of the announcement in February, the game was mostly finished already. In fact, we were going to have a playable demo at PAX East, but we had to cancel those plans due to the coronavirus. However, the extra time gave us an opportunity add more refinements to the game with ASG.

What motivated the team to create a 3D action title based on the series?

Matsui: Since we have abundant experience and know-how in Japanese sword action games, we didn't have to really think about our motivation for the development of this great samurai action series. Our instinctive motivation as a development team and the concept of the series perfectly matched. I was personally impressed by Clone Wars, Mr. Genndy's action animation, which I saw over 15 years ago. So I felt this opportunity was just awesome (I cried "wow!" in my mind). Moreover, in Samurai Jack, there were many points strangely matched unexpectedly with the game "Ninja Gaiden" I used to work on. So I instantly felt sympathy for Samurai Jack. In addition, both titles have similar characters in appearance, personality and role. In fact, the heroine voice is played by Tara Strong, and the protagonist's father's voice is done by Keone Young. There are other coincidences as such. But allow me talk about them on a different occasion.

The TV show has very unique art and animation styles, so were there any challenges in translating those to a 3D medium?

Matsui: We wanted to avoid unnecessary complications and portray the essence that is depicted in the original series. Of course, it was not that easy since we had to create various unique expressions for models and textures independently. However, we took care that to minimize new elements would become unnecessarily too noisy and self-assertive for fans to smoothly accept the image of the original work.

What was the process like of recreating areas and moments from the TV show?

Matsui: Since "Samurai Jack" has strong visuals and a distinct style, there was a lot of room for us to use our imagination to work on it. I was always thrilled to turn the 2D world to be gradually embodied in 3D during the course of development. From the information portrayed in the show, we had a lot of discussion about how this structure should be and what that material was. There are many things that still remain mysteries for us, though (laughs).

How was the experience of working with Genndy Tartakovsky, the creator of the series? What sort of feedback was he able to provide?

Matsui: Mr. Genndy's feedback was simple and bold as same as the concept of the original series. His thoughts are a legitimate view based on his experience and creativity. In that sense, I am grateful to him for leaving many things to us instead and trusting our skills to follow his vision. One of the many lessons Mr. Genddy taught me was about the quality of material for black surface used for Aku and Ashi, which you cannot tell the difference from normal black in the show but in 3D animation, you have to be able to distinguish them.

Can you tell us more about the different weapons in the game and skills that can be unlocked?

Matsui: Jack's magical sword and his other weapons from the show are available in the game. I'll be happy if players can enjoy not only melee weapons but also the many ranged weapons Jack used from the show. For example, a Gatling gun is also available. We have implemented various features for weapons such as speedy and heavy ones, so you can enjoy different kinds of play taking advantage of the performance, the movement, and the feel of each weapon. Shurikens used by robot ninjas are also available.

How deep is the combat system? Will enemy fights pose a challenge for hardcore players?

Matsui: The game has a flow for the player to acquire many skills while proceeding with the play. Jack's mobility, physical ability, and battle technique will be expanded as the players continues through the game. Naturally, the degree of freedom as a warrior will increase, but in higher-difficulty modes, more challenging enemies are waiting for the player, so I'm sure even hardcore players can enjoy the game up to a fairly challenging level.

The concept is orthodox. Rather than applying a stoic direction that is designed by blocking or allocating individual action element in a certain movement of the player character, we prepared various skill effects for the player to use and grow his or her Jack stronger while allowing the player to always move Jack freely with his whole body at the same time.

What can fans expect from the game's music?

Matsui: Many of the music from the original are also included, but there is also newly composed music to match the atmosphere of Samurai Jack. We are putting restraints on those songs in many cases in order not to be a stress for game play, but I believe those themes will be imprinted on the player's game experience as the sounds that suit the atmosphere of the game.

How much content is in the game? Can you provide an estimate on how long it'll take players to complete?

Matsui: Most players should be able to complete the game in about 10 hours with the normal difficulty level "Samurai." However, they won't be able to unlock sufficient amount of collectable items and skills with that difficulty, so I want them to play the game more and more and challenge higher difficulty levels as well. The higher difficulty levels such as "Master Samurai" and "Master of Masters" also require guts to play with, so it is difficult to tell in general how much time will be needed for the player to complete. So, please do your best!

This was one of the first multiplatform projects Soleil has made for Switch. How was it developing for the hardware?

Matsui: Since Switch was planned from the beginning of development of this project, I think there was no big issue with its development in particular. Perhaps the most important thing there is not to forget at any time that the task for Switch is included in our work.

How is the performance for Samurai Jack: Battle Through Time on Switch in terms of frame rate and resolution?

Matsui: The game works perfectly on the Switch in a satisfactory manner. By always assuming that the game data will be output to Switch, we were able to prepare those data including assets that fall within the platform specifications. Of course, simplified expressions such as largely symbolized art style of the "Samurai Jack" series were helpful for our work on Switch.

Is there anything else you'd like to share with fans that are anticipating the game?

Matsui: What I want to share with fans are the "excitement" and the "love for Samurai Jack!"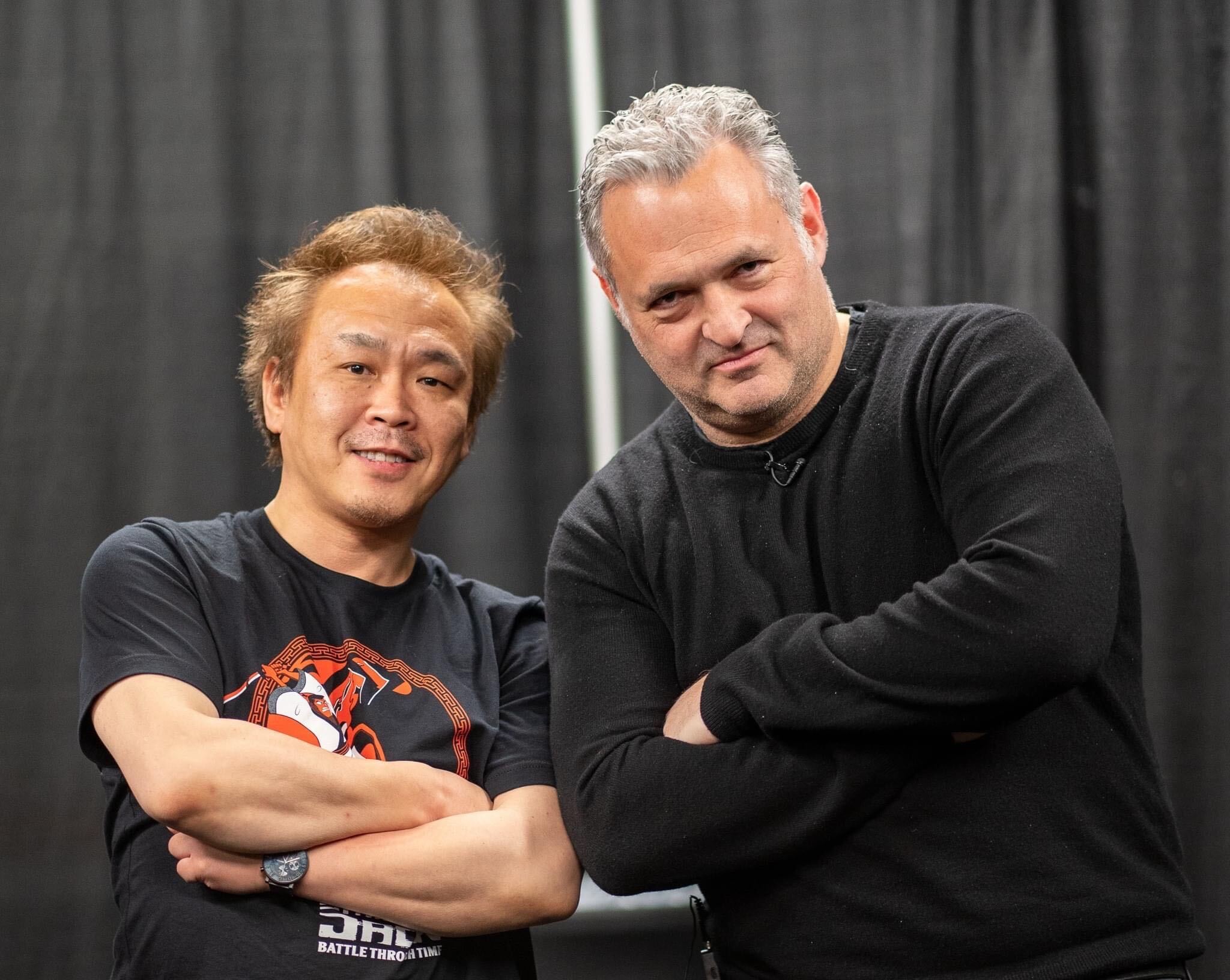 Leave a Reply