Inti Creates on Gal*Gun 2 – will use the gyro sensor, won't be censored, why it's on Switch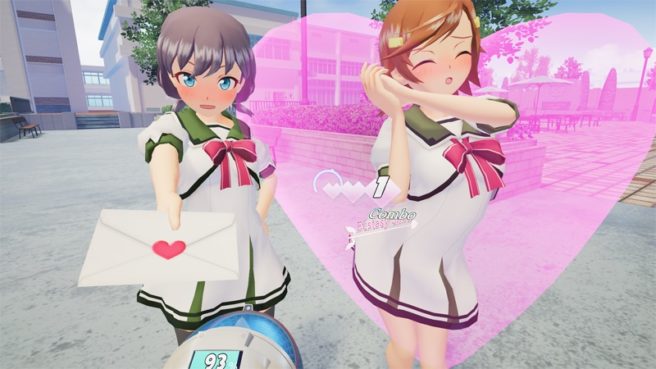 Gematsu spoke with Inti Creates' Takuya Aizu and Matt Papa about the newly-announced Gal*Gun 2. Highlights include the confirmation of gyro sensor support, news that the game won't be censored at all, and the decision to release it for Switch.
We've included these excerpts below. For the full interview, head on over here.
On possible HD Rumble use…
Takuya Aizu: "For HD Rumble, we don't want to just add it for the sake of it, but if we find a way for it to make sense in the Gal Gun experience, then we definitely will. We will make use of the gyro sensor, however."
On whether the game will be censored or changed in any regions…
Takuya Aizu: "As Japanese developers, when we make games we do so for the Japanese audience we know the most first. If some country like New Zealand has to ban it, well, sorry. Anyway, the localization is up to PQube."
Matt Papa: "We're not going to change or censor the game. Personally as the localization director, I don't censor anything and I have no intentions of doing so this time around either. So if New Zealand comes around with the ban-hammer again (like with Gal*Gal Double Peace)), sorry in advance to New Zealand."
On releasing the game for Switch…
Takuya Aizu: "Gal Gun: Double Peace was developed using Unreal Engine 3, which was compatible on both PlayStation 4 and Vita. However, we are developing Gal Gun 2 on Unreal Engine 4 and unfortunately PS Vita doesn't have Unreal Engine 4 compatibility. With Gal Gun, we like to have a release on both a home console and a portable console, so that's where the Switch, which does have Unreal Engine 4 support, comes in."
Leave a Reply