Japan: Get Lugia with its Hidden Ability & Hurricane when pre-booking tickets for the new Pokemon movie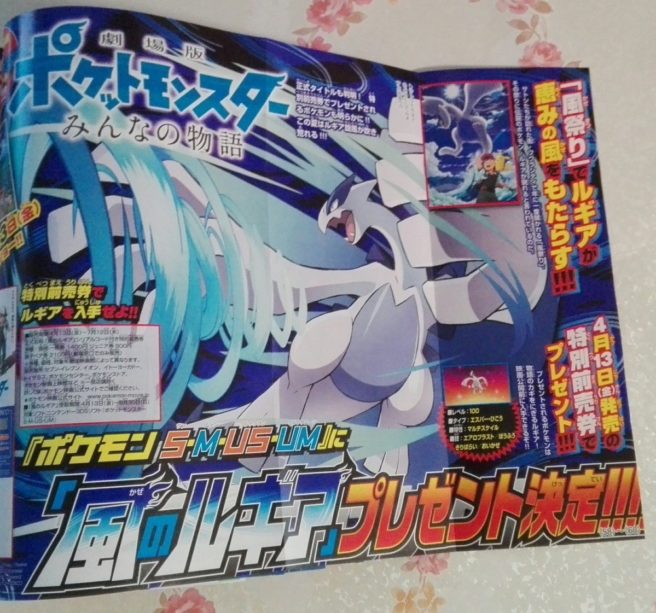 A new Pokemon movie in Japan always means some tie-in promotions with the current games, and this time will be no different, as the latest issue of CoroCoro magazine reveals. The latest Pokemon movie, titled "Everyone's Story", will be released in Japan on July 13th. The Legendary Pokemon its story focuses on is Lugia, and as such, Lugia will be distributed via a serial code if you pre-book tickets for the movie between April 13th and July 12th. Codes will be valid until September 30th and can be redeemed in Pokemon Sun, Moon, Ultra Sun and Ultra Moon.
This Lugia has its Hidden Ability, Multiscale, and comes with the moves Aeroblast, Defog, Tailwind and Hurricane, a move it can't learn normally. Lugia will be at level 100.
It's currently unknown whether or not this Lugia will also be distributed outside Japan in some form.
Leave a Reply