Just Dance Kids 2014 out today in North America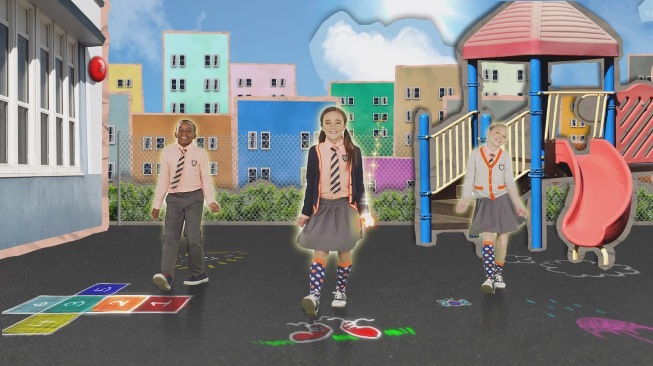 Ubisoft is shipping Just Dance Kids 2014 to stores across North America today. It's out now on both Wii U and Wii for $29.99.
You can find the release date announcement, including the full tracklist, below. A launch trailer is posted above.
Best-Selling Dance Game for Kids Returns with Fresh Songs and Features

SAN FRANCISCO — October 22, 2013 – Today, Ubisoft® announced Just Dance® Kids 2014, the fourth Kids title in the leading Just Dance game franchise, is available in North, Central and South America on Wii™ and Wii U™ systems from Nintendo and the Kinect™ for the Xbox 360® video game and entertainment system from Microsoft. Rated E for Everyone and available for $29.99, the game is back with new choreographies and a fresh tracklist fit for the entire family.

The tracklist features over 30 songs from kids' favorite pop stars, TV shows, movies, and more with hits like "One Thing" by One Direction, "Hit the Lights" by Selena Gomez & The Scene, "Give Your Heart a Break" by Demi Lovato and "Put Your Hearts Up" By Ariana Grande. There are new features and family favorite modes, including:

• Just Create Mode: Exclusively for Kinect, Just Create Mode lets kids star in their very own music video by creating their own original choreography and dance routines.

• Dance Director Mode: Available for the Wii U, Dance Director Mode allows one player to act as the leader by using the GamePad to surprise players with dance move suggestions in the middle of songs. Kids can show off their unique moves and get awarded points from the Dance Director!

• Parents Corner: This feature put the parents in control. With non-stop shuffle, fitness tracker, and custom playlists, Parents Corner even lets parents see how many calories their child is burning while dancing.

The tracklist includes the following tracks:
• "Hit The Lights" by Selena Gomez & The Scene
• "Give Your Heart A Break" by Demi Lovato
• "We Go Well Together" by Goldheart
• "One Thing" by One Direction
• "Put Your Hearts Up" by Ariana Grande
• "Make It Shine (Victorious Theme)" by Victorious Cast featuring Victoria Justice
• "Ready Or Not" by Bridgit Mendler
• "Get Ready To Wiggle" by The Wiggles
• "The Freeze Game" by Yo Gabba Gabba!
• "7 8 9"
• "Day-O (The Banana Boat Song)"
• "Do You Love Me (Now That I Can Dance)"
• "Fireflies"
• "Footloose"
• "Get Down On It"
• "Hit Me With Your Best Shot"
• "I Like To Move It"
• "Magic Carpet Ride"
• "Problem (Monster Remix)"
• "Shout"
• "Fraggle Rock (Opening and Closing Theme)"
• "The Hustle"
• "The Tiki Tiki Tiki Room"
• "Walking On Sunshine"
Leave a Reply