Kill la Kill: IF will include an additional scenario with Ryuko Matoi as the main character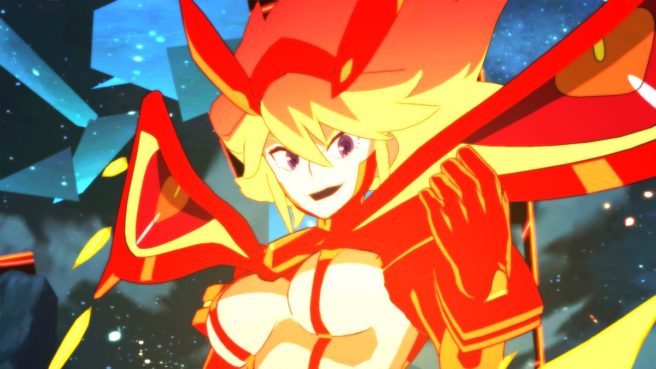 Arc System Works has revealed an extra scenario that will be included in Kill la Kill: IF. Once players complete Satsuki Kiryuin's story mode, they'll unlock another adventure featuring Ryuko Matoi as the main characters.
Below are the full details straight from Arc System Works:
A new scenario is available upon completing Satsuki's story mode! Replay the "another Kill la Kill" adventure with Ryuko as the main character.

Clearing Satsuki's story mode will unlock Ryuko Matoi's own scenario!

Of course, like Satsuki's scenario, this is an original creation.

Play the adventure again with Ryuko as the main character and discover her side of the IF story!

After Ryuko is defeated by Satsuki, Nui appears before her. Now determined to become stronger, is Ryuko really going to ask Nui to train her!? And what about the secret of the Original Life Fiber that was not revealed in the original series?

Come and experience the second IF story, intertwined with Satsuki's scenario!
We have some screenshots showing off Ryuko's scenario below.
Leave a Reply