Kirby Triple Deluxe, Mario & Luigi: Dream Team Nintendo Selects now available at retailers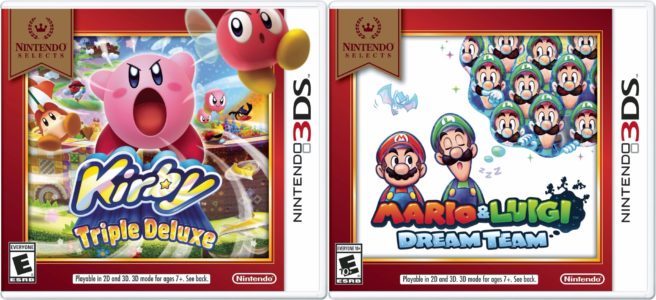 A couple of weeks ago, Nintendo made a few announcements about 3DS. This included two additions to the Nintendo Selects line: Kirby Triple Deluxe and Mario & Luigi: Dream Team.
Nintendo never actually gave a concrete date for the new Nintendo Selects, only opting for a vague "mid-February" timeframe. That being said, retailers are now selling both games. Best Buy and GameStop may have had them as early as last week, but we can confirm that Amazon only began selling them directly today.
The Nintendo Selects versions of Kirby Triple Deluxe and Mario & Luigi: Dream Team can be found at the links below:
Kirby Triple Deluxe
Mario & Luigi: Dream Team
Leave a Reply