Krome Studios has interest in bringing Ty the Tasmanian Tiger 2 and 3 to Switch, up for making Ty the Tasmanian Tiger 5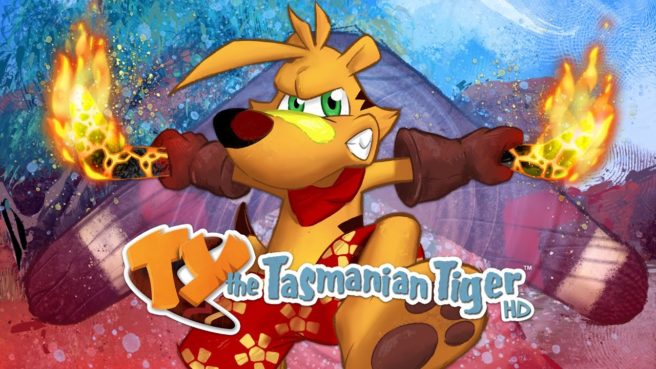 Many years after it debuted on GameCube, the 3D platformer Ty the Tasmanian Tiger recently returned on Switch with a fresh coat of paint and in HD. But as fans know, the series has a few other games as well. Could we see more of those entries on Switch? The possibility is definitely there.
Speaking with Nintendo Everything, Ty the Tasmanian Tiger creator Steve Stamatiadis said that Krome Studios would "love" to bring Ty the Tasmanian Tiger 2 and 3 to Switch. The company has its hands full porting the first title over to other systems currently, but noted that the second and third titles "are ready to go, from an art perspective."
Stamatiadis stated:
"We'd love to. If sales go well, we'd absolutely love to bring the other games to the Switch (and other consoles). … we're working on the other platforms. TY2 and TY3 are ready to go, from an art asset perspective. They're already on Steam. For the porting work, it would be different though because they are on a different engine than TY1."
Stamatiadis also revealed that Krome Studios is up for a Ty the Tasmanian Tiger 5. The company did make Ty the Tasmanian Tiger 4 as a side-scroller for PC in 2015, but the next entry would be a proper 3D platformer if it happened.
Stamatiadis shared the following with us:
"Yes, of course we have, we've had several discussions. If we did a TY 5, we would do it as a 3D platformer. It's also a resource issue. For that type of game, we'd need a much bigger team size, budget, everything is so much bigger. What we would want to achieve isn't something that could be done on a shoestring budget. With today's expectations of what the graphics and everything should look like now, it's such a much bigger budget. The scale is pretty huge. Back in the day, the core TY1 team was around 20-25. We're about 12 people now."
Leave a Reply