Layton's Mystery Journey heading west on 3DS this fall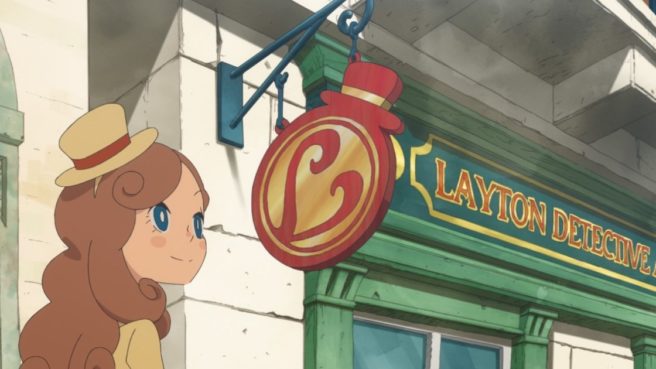 Level-5 previously confirmed Layton's Mystery Journey: Katrielle and the Millionaires' Conspiracy for the west following the original announcement of Lady Layton last year. Today, the company announced that it will launch on 3DS this fall in overseas territories.
To clarify, Layton's Mystery Journey will first be seeing a worldwide release on iOS and Android on July 20 with support for eight languages. Japan is also receiving the 3DS version on the same day, but other territories will need to wait a bit longer.
Here's an overview of the game:
"Formerly titled Lady Layton: The Millionaire Ariadne's Conspiracy, this new installment of the Professor Layton series is a strategic mystery puzzle solving game that follows Katrielle Layton, who searches for her missing father Professor Hershel Layton.

The new title is an exciting departure from previous games in the Professor Layton series as it is made up of a combination of smaller conundrums and puzzles that need to be solved in order to complete the overall mystery. This new format is going to appeal to existing Layton fans as well as attract a brand new audience."
Level-5 says that the Professor Layton series has sold over 16.0 million units worldwide. For this new entry, Level-5 CEO Akihiro Hino notes that fans "will enjoy the mystery and fantasy adventure play that they have come to love and appreciate throughout the series."
Source: Level-5 PR
Leave a Reply