LEGO City Undercover devs talk Nintendo's role on the game, company was "very, very involved"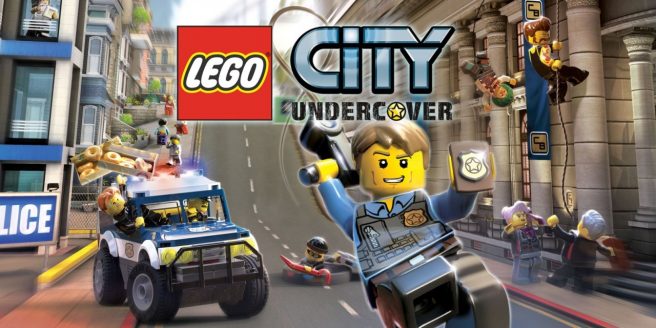 LEGO City Undercover was a pretty big deal when it first appeared on Wii U close to a decade ago. It was planned as one of the system's first major games, and was even published by Nintendo.
In a recent episode of the Bits N' Bricks podcast, lead animator Matt Palmer and LEGO Group producer Darryl Kelley spoke in-depth about LEGO City Undercover's creation. We also get to hear about Nintendo's role. According to Kelley, the company was "very, very involved" – including development itself.
Below are Plamer and Kelley's full words:
Palmer: There was a buzz of excitement around the studio. With that buzz of excitement comes all the challenges of what can this new console do? We know what the new console is supposed to be able to do. How do we change the game to work for that console? Having the dual screen brought its challenges but also brought its fun – and those extra elements that we could add into the story and into the gameplay. It felt like we'd been specifically sought out as actually, that's a team that we want to work with, which for me is really flattering having grown up with Nintendo consoles.

Kelley: So you know, TT Games was, you know, we were talking about creating this game for years. And the opportunity kind of came forward to the LEGO Group that Nintendo definitely had an interest, potentially making this an exclusive title for their new console, which was in development at that point, and that was the Wii U. So yes, after that consideration of what that meant to be exclusive with Nintendo and to really be treated as a first-party title on their console, it was a great opportunity for the LEGO Group, and something I think that we had to jump at and grasp that opportunity. I think there had been conversations about working with Nintendo, but more maybe on the physical brick side, so potentially having, you know, whether it be a licensed deal or looking at some of the different properties that Nintendo has and actually producing physical LEGO sets, but never to a degree of creating and working really jointly together to create a title, that in this case, again, would be treated as really a first-party title on their platform.

Kelley: They (Nintendo) were very, very involved. So I think everything from, obviously the development side, even right down through the marketing piece and the plans to actually go to market with the title, which was handled by a couple of my colleagues and even some key stakeholders in the U.S. being our primary market for games. But we would meet with them hand-in-hand, work very closely by a gentleman named Tim Bechtel over in Nintendo of America. We would talk about the game development. We would review builds at the same time, provide our feedback and input test, help the QA. So they were very, very involved in terms of not only just the development ensuring it lives up to the quality that we would all expect from both Nintendo and the LEGO Group, and the high standards I think that we all have, but then also the go-to-market strategy, too, was something that was very deeply integrated across the LEGO Group and Nintendo.

Kelley: … Again, it was one of the first times that we have found that opportunity to work together. There was always conversations that would take place about getting the LEGO Group and Nintendo to work together somehow. And we always saw that we had the same values: We care about quality, we care about the consumer experience, I mean, all those things really line up. It was just never – we never really had the opportunity to figure out how we could actually work together. What is it that's going to put us over the edge to finally dip our toes in the water and try something? And this was that real opportunity, and it did open up a great relationship, an ongoing dialogue. There's definitely been conversations with Nintendo coming to us or wanting to, say, put a certain IP in front that we might consider producing, but it just never – either the timing wasn't right, or kind of the opportunity wasn't right at the time, and this was really kind of, again, that jumping off point where we had a great opportunity to work closely together. And yeah, it definitely opened doors for that collaboration.
Kelley also said during the podcast that LEGO City Undercover "was one of the best performing titles" on Wii U, adding that it was something he feels "Nintendo really needed. He feels that the partnership "was a win for both sides to have this title exclusive on their platform."
LEGO City Undercover eventually made its way to new platforms, including Switch, in 2017. Palmer said he was happy about the game seeing new life on additional systems since the team "knew that there would be a limited audience" and "not everybody will play or buy the Wii U." That means players "get to experience all that blood, sweat, and tears that we put in and fun that we had."
Leave a Reply