[Let's Talk] 2023 Nintendo predictions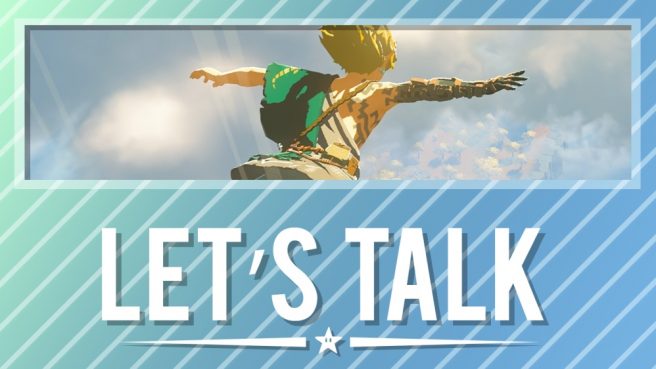 We've been doing a lot of thinking about gaming when it comes to 2023 as of late, and we've got one more similar topic on that front. With the year just now starting, what are your predictions for Nintendo?
Something that will probably never go away is discussion about new hardware. Switch came out almost six years ago, so it's no spring chicken at this point. Still, Nintendo hasn't given any indication that it will be announcing a new product anytime soon.
Outside of hardware, there are always predictions to be had about other things. There are plenty of games that could be announced after all as just a few titles are known for the next twelve months. Another thing that people have interest in concerns upcoming Nintendo Directs, and when the first presentation of the year will air.
So what are your predictions for Nintendo in 2023? Let us know in the comments below.
Highlight from last week's topic: What are you playing? – January 2023
Kyoko
Recently:
I just got the 100% on the first map on adventure mode in Hyrule warriors. I gave up on the rest. My plan was to get the 100% on all the maps, but It stopped being fun, so I decided to play some other games and come back to it at some other point in my life.
Currently
The legend of Zelda Skyward Sword. I haven't had enough time to use the TV to the point that I actually almost lose my will to keep playing.
I really like the game, but playing one hour one day and then nothing for the next five days really affects my interest on any game.
One Piece Unlimited World Red. I really like the 'Unlimited' games and played this one on Wii U when it was released. It was on sale for $4 last month, so I got it with gold coins.
It really has been almost 10 years? Like, man… the Music, sound effects, gameplay… It woke up a lot of memories from when I was playing the Unlimited Cruise games on my Wii.
I'm being attacked by nostalgia. And it's beating the crap out of me. Please send me back to the Wii era!
ThePerfectButt
Playing through the Erdrick Trilogy on Switch. Already beat 1 and 2 and about to head into 3 now. So far these games are great and I'm looking forward to playing other games in the series. Especially that HD-2D remake.
Andrew
I've been on the second game of the Great Ace Attorney duology, but I've decided to try bouncing around a bit more with the games I play. I started Sonic Frontiers, and accidentally spent a whole day running around the first island.
I've also been eager to play some older titles. I have my eye on Clu Clu Land for NES. I got curious since the the game popped up a few times while I was reading through the Mario wiki, even as a playable character in DK King of Swing. I figure it'll be some short fun.
Leave a Reply