[Let's Talk] Expectations for Zelda's 35th anniversary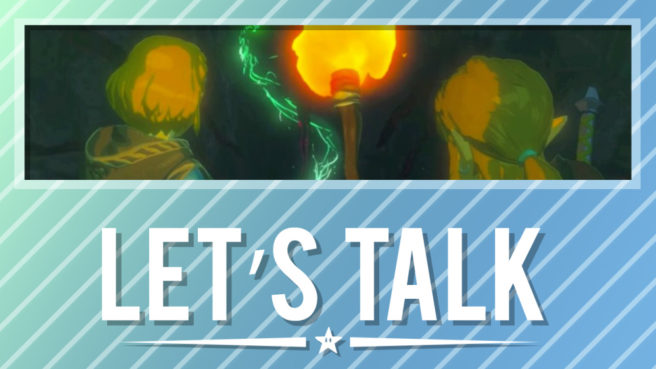 If Super Mario is any indication, there's a good chance that Nintendo will be celebrating the 35th anniversary of Zelda this year. The very first game debuted on February 21, 1986, so the big milestone is only about a month away. When Nintendo is done celebrating Super Mario's anniversary after March, perhaps that's when the focus will shift to Zelda.
There are a couple of things to consider for Zelda. First, Nintendo previously celebrated the series for 25 years in 2011. That gave us new games with Skyward Sword, Ocarina of Time 3D, and Four Swords Anniversary Edition. The symphony concerts also really started to take off that year. Nintendo sprinkled around a decent amount of merchandise as well.
Going back to Super Mario, we've seen how Nintendo celebrated the series' 35th anniversary. There have been lots of different things happening between new games, tie-ins with other Nintendo titles, products, and events.
Now thinking about what's in store for Zelda's 35th anniversary, what are your expectations? Do you think we'll be getting Breath of the Wild 2 this year? Could Nintendo bring past entries in the series for Switch? What do you think could happen outside of games? Let us know in the comments below.
Highlights from last week's topic: Most anticipated games of 2021
Supporter
For first party games, it's just New Pokemon Snap since I played 3D World already. For anything unannounced, I'm hoping for a new 2D Metroid, Skyward Sword HD and a new Kirby game. Plus the Breath of the Wild sequel, of course.
For third party games, it's Monster Hunter Rise and Ys IX: Monstrum Nox. For anything unannounced, I'm hoping for a new (great) Sonic game.
Overall, I'm trying to temper my expectations because of delayed game development cycles from last year. I do think we'll get some cool surprises and announcements, so fingers crossed for a great year on the Switch.
Moisés de Itororó
Monster Hunter Rise for sure to the main audience: "open-world"+nice visuals+action is what main audience loves.
To me the most antecipated title is Shin Megami Tensei V. I've been a fan of the series on the last years.
Fayrin
Right now I'm looking forward to Story of Seasons: Pioneers of Olive Town, Rune Factory 5 and Bravely Default II the most!
Gilmar Venancio
Monster Hunter Rise, BotW 2 and Bayonetta 3
Leave a Reply