[Let's Talk] February 2022 Nintendo Direct reactions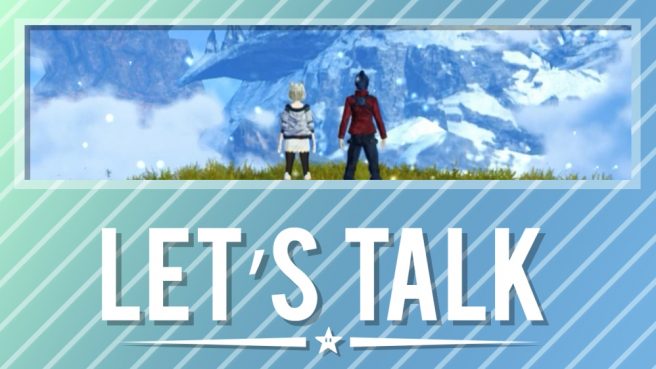 A new February 2022 Nintendo Direct aired this week, and it was quite the juicy one. Nintendo itself had its fair share of announcements per usual, and third-parties jumped in with some news as well.
Looking strictly at what Nintendo brought to the show, the company revealed Xenoblade Chronicles 3, Mario Strikers: Battle League, Fire Emblem Warriors: Three Houses, and Nintendo Switch Sports. We also found out that Mario Kart 8 Deluxe will be getting some pretty big DLC in the form of 48 remastered tracks that will drop in six waves through 2023. EarthBound and EarthBound Beginnings joined Switch Online, Advance Wars 1+2: Re-Boot Camp got a new release date, Kirby and the Forgotten Land unveiled Mouthful Mode, and Splatoon 3 showed off its Salmon Run mode.
From third-parties, we saw Klonoa Phantasy Reverie Series, Taiko no Tatsujin: Rhythm Festival, SD Gundam Battle Alliance, and Disney Speedstorm. There are lots of remakes, remasters, and ports on the way with Live A Live, Chrono Cross: The Radical Dreamers Edition, Portal: Companion Collection, No Man's Sky, Front Mission 1st: Remake / Front Mission 2: Remake, and Star Wars: The Force Unleashed.
This isn't quite everything, but it's a good chunk of what was shown. You can catch up on the full recap here. As far as the Nintendo Direct goes, we want to know what you thought of the presentation in the comments below.
Highlights from last week's topic: What are you playing? – February 2022
Roto Prime
Pokémon Legends Arceus! The game is so good, I enjoy everything about it and I feel like I have a connection with my Pokémon for the first time. Last game that felt this organic to me was Digimon World for the PSX. I think everyone who enjoys RPG and wants an epic adventure should really give the game a shot. It looks so much better than what screenshots and video show. It really is a legendary game!
Kyoko
I'm still playing Dragon Quest XI, although it finally happened. My Switch went into sleep mode because of overheating.
Now… I'm kind of afraid it suddenly stops working one of these days, so I'm not playing that much.
I'll play Luigi's Mansion 3 once I'm done with DQ.
Justmadeanaccount2
I've just been playing more of SMT V….This game is dangerous for me because it's very addictive. I accumulated 20 hours in only 4 days or so. I'm trying to alternate between this and Tales of Arise but this is taking away all my attention. I haven't really played anything new. I will try that Arceus game when I'm done to see if it's as good as the fans say.
Justin McQuillen
Mystical Ninja Starring Goemon on my Super Game Boy 2 and Harvest Moon 3 (GBC) on my Game Boy Player currently
Leave a Reply