[Let's Talk] Fire Emblem Engage impressions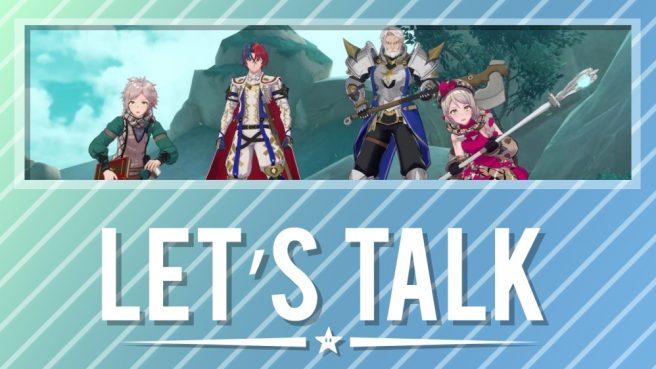 Fire Emblem Engage is a pretty big deal. It's Nintendo's first big Switch release of 2023, and the second major entry in the series on Switch.
How many of you have picked up Fire Emblem Engage? If you've started the game, what are your early impressions? Let us know in the comments below.
Highlight from last week's topic: 2023 Nintendo predictions
Shmuel McConen
IMO, 2023 is really a make or break year for Nintendo and the Switch. 2022 was very decent, but there were too many mishaps and problems with major releases on the system, some small (Bayonetta 3) and some big (Pokemon ScarVi).
Things are already looking better with Fire Emblem looking incredible and Tears of the Kingdom literally just around the corner, but we need the games that would remind people why the Switch is the third best selling console of all time.
Metroid Prime 4, Pikmin 4, some old Zelda games Remakes, revival of old IPs and improvements to the NSO service would be greatly appreciated and would convince a lot people to still buy the console, even though a newer model might release in 2024.
Locky Mavo
I think 2023 will be the last big year for the Switch, when it comes to 1st party releases. And late 2023 or early 2024, Nintendo will announce their next-gen hardware, with a late 2024 or early 2025 hardware release.
Besides Nintendo's bigger known titles, it'll just be smaller projects, ports, remasters and dlc.
And I think Metroid Prime 4 will be released with their next-gen console, possible exclusively, depending if there is a major jump in hardware power.
Leave a Reply