[Let's Talk] Metroid Prime 4 hopes and dreams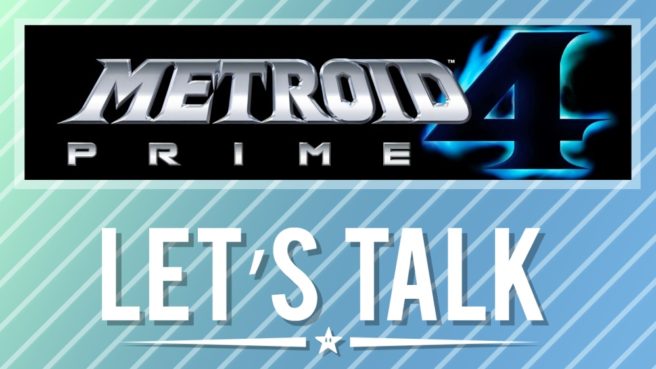 Metroid fans have been waiting a long time for Metroid Prime 4, and it seems that the game is still pretty far out. When Nintendo made the original announcement at E3 2017, there wasn't much to see. We were just given a logo… and that's basically it. It's more than likely that development hadn't reached a point where Nintendo felt comfortable showing anything from the game itself.
The big blow concerning Metroid Prime 4 came at the start of 2019. It was never officially confirmed which developer was working on the project, but Nintendo decided to scrap everything that had been done up to that point and have Retro Studios take over. It was definitely not a bad idea to have the original Metroid Prime team lead development, but that meant fans would be forced to wait even longer for a proper look at the game, let alone the actual launch.
There's very little that we know about Metroid Prime 4. As we wait for a proper update, now's the time to think about what we'd like to see from the game. It should be a first-person adventure, but everything else is on the table. Is there a certain direction you'd like to see Retro take with Metroid Prime 4? Do you have any particular gameplay mechanics in mind? Let us know in the comments below.
Highlights from last week's topic: What are you playing? – August 2020
Vinicius
THis week I replayed MM11, after almost 200 hours on DQXI and Another 20 on Xenoblade DE (just did the Epilogue, plan on playing it again soon…) I needed some plataforming action to help me recuperate.
Today I finally started Hollow Knight, got the (revised) physical edition for Switch, played a little more than an hour, and I'm really enjoying he game. Gonna put a few more hour tomorrow when I'm less tired.
Padre
Playing GRID Autosport now that the online update is up. Its really good too, hopefully it gathers more players.
That about takes all the free time I have. Pretty busy with other things.
Justin
I'm juggling a bit. Going to take a while to finish anything but I like variety.
Just finished Legacy of Goku: Buu's Furry. Continuing on The Outer World's and I'm really liking it. And for some reason I decided to pick up Final Fantasy 1&2 Dawn of Souls. And tonight I played a little more of Broken Sword: Shadow of the Templars. And if I don't want to pay attention to anything I play Burnout Paradise.
I play GBA when not playing Switch.
chancetime
I'm playing 2 games right now:
Paper Mario the Origami King is actually a really fun and creative game. It reminds me more of Super Paper Mario than Sticker Star which is a huge relief, and it's a positive step forward for the series.
The Great Ace Attorney is a Japanese only Ace Attorney game, translated and patched entirely into English by a very dedicated and talented team called Scarlet Study. It's one of the funniest games I've ever played and was written by the original AA trilogy writer instead of the newer 3DS games which most people agree weren't as good. If you have any interest in Ace Attorney or Japan-only Nintendo games, check this gem out!
Leave a Reply