[Let's Talk] November 2022 Indie World Showcase reactions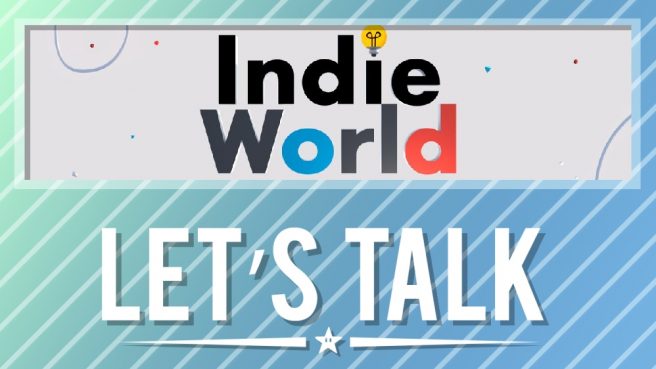 Nintendo usually closes out the year with an Indie World Showcase, and that ended up happening this week. A new presentation was delivered with about 25 minutes of news regarding indie games for Switch.
One of the biggest of the bunch if Sports Story – the next game from Golf Story developer Sidebar Games – which is finally coming out in December. A few titles saw shadowdrops, including Rogue Legacy 2, A Little to the Left, and Once Upon a Jester. In terms of games we didn't know about Switch previously, announcements included Venba, Have a Nice Death, ONI: Road to the Mightiest Oni, Pepper Grinder, Wobbledogs, and Inscryption. You can catch up on the full recap here.
So what'd you think of the latest Indie World Showcase? What was your personal highlight? Let us know in the comments.
Highlight from last week's topic: What are you playing? – November 2022
Stephen Yap
I'm currently playing through Mario Party and Mario Party 2 on N64 NSO. Just gotten through all of Mini Game Island for the former while for the latter, I'm letting the CPUs do the work for me of unlocking pretty much every mini game for me to buy (and unlock Bowser Land, for that matter); I've already played through a great chunk of MP2 on my Wii VC, therefore I ain't going through that whole charade again.
I mildly enjoyed them, but I'm waiting for Mario Party 3 to land and I personally prefer Mario Party Superstars over the first two Mario Party games (and Super Mario Party, especially).
Aside from that, I'm probably going to finish Mario + Rabbids: Sparks of Hope. So far, I'm mildly enjoying that game as well, but it didn't wow me as much as Mario + Rabbids: Kingdom Battle. I just wrapped on the third planet and hopefully the ending is worth it.
Vinicius
Just finished Little Nightmares and its DLC.
I'm close to the final boss in Xenoblade 3.
Picked up SHadowverse Champions again (trying to avoid Burnout on Xenoblade like in the previous games in the series).
Also waiting for my Bayonetta 3.
Kyoko
Just finished Ocarina of Time 3D on my 3DS.
Has been a while since the last time I beat it so I had a really fun time. I'll probably play Majora's Mask or a Link between worlds next.
On my switch I'm currently playing two games:
Hyrule warrriors. The Ganondorf levels on the story mode were my favorites. Dear god, it just felt so freaking good when I was obliterating everyone as him. Magnificent.
The adventure mode is… fun, but tedious. Well, at least if you want to unlock everything. "Play this level as X character to unlock something" "Now play again with a different character to unlock other thing." "Now do the same on the other 80 levels!… and there are a lot more maps!!"
I don't think I will do all of them, but I will definitely keep playing it for a long time.
Captain Toad Treasure Tracker. A really fun puzzle game. I finished the main story but I still have some jewels to get, some challenges to complete, the special levels and de DLC.
Leave a Reply