[Let's Talk] Splatoon 3 Direct reactions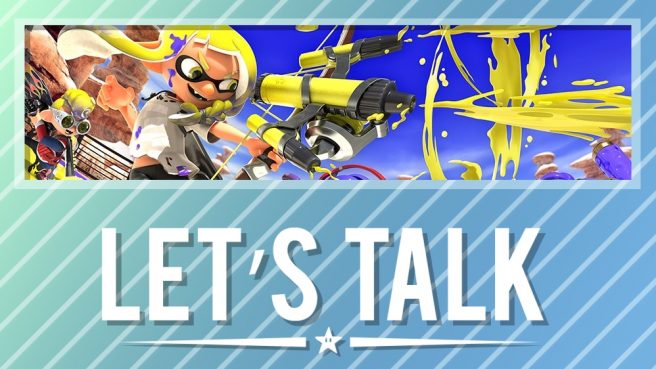 The Splatoon 3 Direct aired this week and it was quite the doozy. In its 30-minute presentation, Nintendo shared a ton of details about the upcoming Switch exclusive.
We got a look at new battle stages, new maneuvers, and new weapons. The three main modes were also given a new look with the single-player Story Mode, "Return of the Mammalians", Turf War, and Salmon Run. We also know have confirmation that Splatfests are back, but now with three teams instead of two plus Tricolor Turf War battles. We also got some new reveals with the Deep Cut trio, new amiibo, Tableturf Battle, and more. You can catch up on the full recap here.
Now that we're a few days removed from the Splatoon 3 Direct, how did you feel about the presentation? What are your overall feelings on the game in general? Let us know in the comments.
Highlight from last week's topic: What are you playing? – August 2022
Vinicius
I was playing The Sinking City and Shadowverse on my Switch, but my copy of Xenoblade 3 arrived yesterday, so now I dropped the other 2 and I'm focusing o Xenoblade now.
But want to talk about the other 2 for a moment.
I had played Sinking City before (just the tutorial and first chapter), and I really enjoyed, glad to finally be able to finnish. It's also very Janky (like every Lovecraftian game should be), but I'm a little frustrated that for some reason I can'r acces the best quest in the game (Silence is Golden), probably bugged.
Shadowverse is interesting, very similar to heartstone, so it felt very familiar from the get-go. SOme neat mechanics, and surprisingly well made for an anime game. I also like how it eases you into combat, with the first oponents having less life than you.
Xenoblade I have a little more than 5 hours, so not gonna comment much, but enjoying what I played until now. Only negative so far are the excesive ammount of tutorials (I don't remember ever having a tutorial on how buy stuff), and the beggining is a little slow to start going.
Justin McQuillen
I've been playing my Wii U and DSi XL. Mario Kart 8 is just a little bit funner on Wii U because it doesn't have the annoying 2 items thing making online races much more skill based.
FutureFox
In a storybook mood so I'm playing The Liar Princess and the Blind Prince.
Mega Man 10 from the Legacy 2 collection.
Leave a Reply