[Let's Talk] Super Mario Bros. Wonder Direct reactions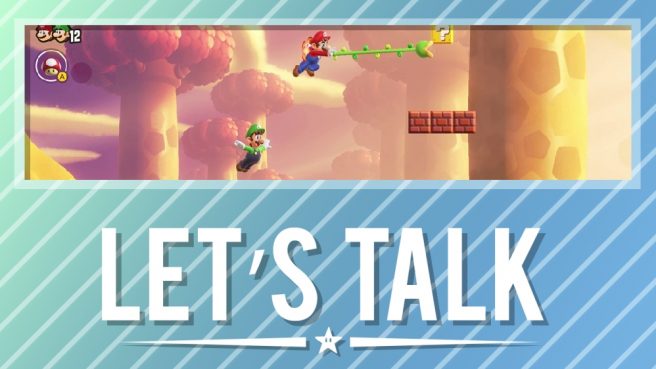 Nintendo aired its Super Mario Bros. Direct this week with an extensive look at the game. The 15-minute overview delved into numerous aspects about the game, much of which we didn't know about previously.
The Direct was broken down into a few different segments. We got confirmation on playable characters, new enemies, power-ups, support for online features, badges, and more. A brief mention was also given for the new Switch OLED – Mario Red Edition. You can catch up on the full recap here.
Now that we're a few days removed from the Direct, how did you feel about the presentation? Did it make you more excited for the October launch? Let us know in the comments.
Kyoko
I bought Xenoblade X on Wii U but couldn't play the game because my gamepad screen was broken, so I just want a remaster. PLEASE.
As for a new entry, I would prefer for the battle system to be more like 1 or 2 and less like 3. The Hero classes was something that I didn't like, plus having 7 characters fighting at the same time felt a bit overkill at times.
But… to be honest, I'm going to buy whatever they announce anyway, so I don't really mind. I'm going to be playing their games no matter what.
Roto Prime (Hardcopy pls)
Back to X with multiplayer just like Pokémon Scarlet and Violet. I want to explore a massive world with friends and family using local wireless. That is my true dream <3
Locky Mavo
Xenoblade X2, along with a Xenoblade X remaster.
But honestly I've enjoyed all the Xenoblade games, so I'm happy with whatever they decide to do.
Though it would neat if Nintendo could wheel and deal to get their hands on a Xenogears and XenoSaga remake/remaster.
theFooFighter
Before future redeemed I was thinking X remaster with a future connected style epilogue that leads into a sequel. I still think they're going to do something with X eventually but I'm kinda leaning towards xenosaga remasters with the next Xeno project being centered around kosmos on the reformed earth.
Leave a Reply