[Let's Talk] The Game Awards 2022 hopes and dreams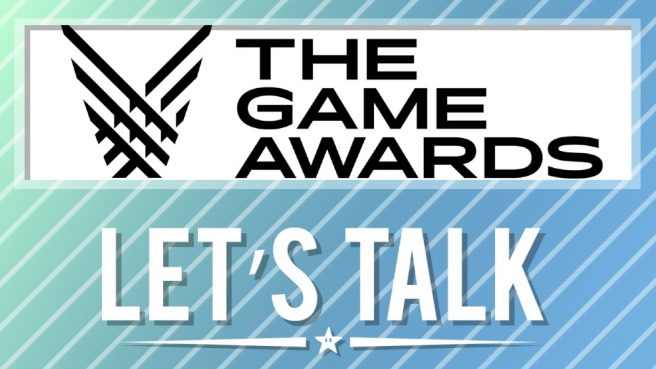 The Game Awards are just under two weeks away, so we wanted to host a discussion topic talking about hopes and dreams.
The Game Awards has become one of the major events of the year alongside E3, Gamescom, and the Tokyo Game Show for news and announcements. Nintendo itself has had many memorable moments. The Game Awards hosted the first real footage of Zelda: Breath of the Wild, revealed Joker for Super Smash Bros. Ultimate, and more. However, we can't always count on announcements from the Big N given how the company was a no show in 2021 and 2015. Still, even if Nintendo is absent, we can usually count on third-party news – last year, for example, included the announcement of Persona 4 Arena Ultimax, the first trailer for Sonic Frontiers, and more.
With all of that said, what are you hoping for when it comes to The Game Awards 2022? Are there any Nintendo games or third-party titles you're hoping will make an appearance? What's your choice for Game of the Year (see all of the nominees here)? Let us know in the comments.
Highlight from last week's topic: Pokemon Scarlet and Pokemon Violet impressions
Shmuel McConen
It's in the same situation as Pokemon Legends Arceus: Under the plethora of performance issues, bugs and graphical mediocrity lies what are undoubtably the Best Pokemon games ever created. The amount of fun I'm having with my Violet review copy is simply insane, and with the improvements to gameplay and the fact that the games are finally fully embracing 3D gameplay with the new open-world is simply blissful.
The only two gripes I have with this game after 20 hours of gameplay are that the "Set" Battle Mode is gone for the first time in the series, which makes trainer battles take longer than I would've liked and that the catching mechanics from PLA are gone.
Perfomance and Glitches can be fixed (graphics too, if we're adding mods to the mix), but the gameplay is sublime.
Leave a Reply