[Let's Talk] Pokemon Scarlet and Pokemon Violet impressions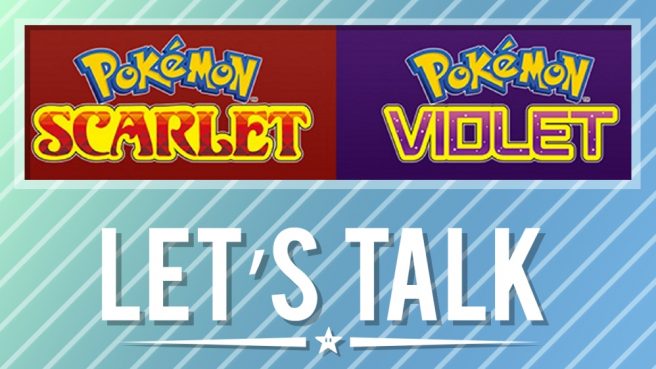 Switch owners can now get their hands on the latest generation of Pokemon games thanks to Pokemon Scarlet and Pokemon Violet. In some ways this entry is a leap forward for the franchise thanks to the introduction of aspects like a true open world and more.
Although Pokemon Scarlet and Pokemon Violet have only been out for a day or two, if you've been playing, we want to hear about your experience. What are your thoughts so far? Which starter did you go with? How do you feel about the open world? Let us know in the comments below.
Highlight from last week's topic: November 2022 Indie World Showcase reactions
Stephen Yap
Personally, I was "meh" about it. A lot of the games looked good, but not many of them were things I'd find myself buying, especially that Once Upon A Jester game. Yikes. No disrespect to those buying that game and I hope they enjoy it to the fullest, but that's not my jam.
The only games that caught my eye from that Indie World presentation were Rogue Legacy 2 and Pepper Grinder. I would say that I'm interested in Sports Story, but I'll need to see more info and footage for it. Heck, I haven't even bought Golf Story yet.
Shmuel McConen
Let's focus on the positives: Rogue Legacy 2 is great for the Switch. In my review I talked about how it's only a matter of time before that game would find it's way on the console. Great game if you haven't played it, amazing improvements over it's predecessor (which is truly what this game is all about, really).
Pepper Grinder looks incredible. Devolver is written all over that game. Looks like a ton of fun, 2023 can't come soon enough.
We're finally seeing some Sports Story! Golf Story was an incredible journey, and if Sports Story can be half as good, we're in for a jolly good time.
Leave a Reply