[Let's Talk] What are you playing? – March 2023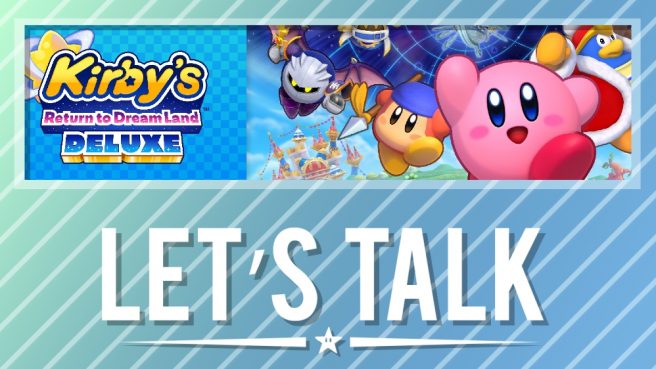 A new month started up last week. Now that we're in March, we want to know what you've been playing.
Have you been interested in some of the more recent releases like Kirby's Return to Dream Land Deluxe, Metroid Prime Remastered, or Octopath Traveler II? Going through an older game in your backlog? No matter the case, let us know in the comments.
Highlights from last week's topic: February 2023 Pokemon Presents reactions
andremiguens
Let's see how I did hehe
"Pokémon Gen 9 update will drop that day. It will also add the GTS and another addition to the game."
The update dropped. We also had two brand new Pokémon being added through raids. Sadly, Home connectivity and the GTS only later.
"Pokémon FireRed and LeafGreen get shadow dropped on the eShop for $12 each. They sell 1M in a matter of days. More retro mainline games will follow."
Too bad this didn't happen since I highly doubt they'll come to NSO
"A new spin-off will be announced. Hopefully Conquest 2. Will release in 2023."
No new spin-offs. Oh, well. Maybe at E3.
"A Season Pass for Gen 9 may be talked about, but nothing of substance will be shown."
Got this one right. They showed some things, but mostly artwork. I wouldn't call that substance. Still. Cool showing.
"They'll cover updates and events for mobile games. Pokémon Sleep will finally make a return."
First part was easy, but boy oh boy, I got Sleep right!! 😀
"A new side series will get an announcement trailer. Episodes will release throughout the year."
Got this one as well and it looks adorable 🙂 I love stop-motion animation. Episodes won't likely release throughout the year, but that's more on Netflix than TPC.
Overall, I got more stuff right than I thought I would. Pretty pleased overall. Hopefully, we'll have more stuff to see around E3.
awng782
Genuinely surprised a new Pokemon spin-off wasn't announced, particularly another Pokemon Mystery Dungeon since it's been 3+ years since the last one (which was just a remake). Looks like 2023 will be the first year where there isn't any new Pokemon game (mainline or spinoff) on Switch.
Other than that and the Scarlet/Violet DLC launching a bit later than I expected, the Presents went mostly like how I expected.
Leave a Reply