[Let's Talk] February 2023 Pokemon Presents reactions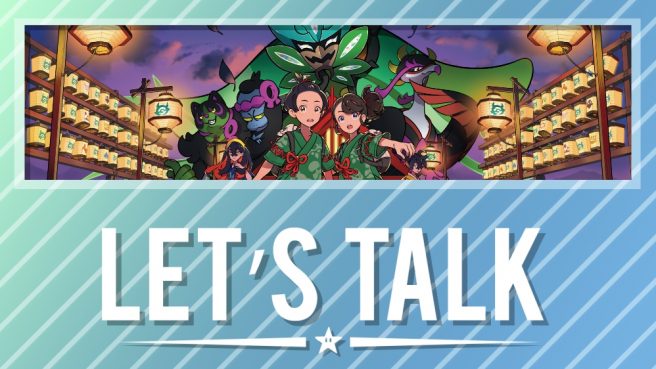 Pokemon Day happened this week, and alongside that a new Pokemon Presents presentation was delivered. It contained a few announcements and a bunch of news about the franchise as a whole.
Probably the biggest reveal – which has been expected – is that Pokemon Scarlet and Pokemon Violet are getting new DLC. We don't actually know too much currently, but it'll be split into two parts. New Pokemon and a ton of returning creatures are coming. The first part has players going on a fieldtrip to Kitakami while the second features an adventure at Blueberry Academy as an exchange student.
The February 2023 Pokemon Presents did have other news as well, such as the return of Pokemon Sleep, Pokemon Concierge show from Netflix, and more. You can read the full recap here.
So what'd you think of the February 2023 Pokemon Presents? What are your initial thoughts on the Pokemon Scarlet / Violet DLC? Let us know in the comments.
Highlights from last week's topic: February 2023 Pokemon Presents predictions
andremiguens
Pokémon Gen 9 update will drop that day. It will also add the GTS and another addition to the game.
Pokémon FireRed and LeafGreen get shadow dropped on the eShop for $12 each. They sell 1M in a matter of days. More retro mainline games will follow.
A new spin-off will be announced. Hopefully Conquest 2. Will release in 2023.
A Season Pass for Gen 9 may be talked about, but nothing of substance will be shown.
They'll cover updates and events for mobile games. Pokémon Sleep will finally make a return.
A new side series will get an announcement trailer. Episodes will release throughout the year.
Vinicius
Predictions
-Scarlet/Violet DLC
-Way to much time dedicated to Pokemon Masters and Go
-Mystery Dungeon (Thank you leak)
-Some other merchandise (Clothes, and toys)
Wishes
-Pokken 2
-Conquest 2
-Pinball 3
-The GB/GBA games (including Spin-offs) coming to NSO.
Leave a Reply