[Let's Talk] What do you want to see from the Mario movie trailer?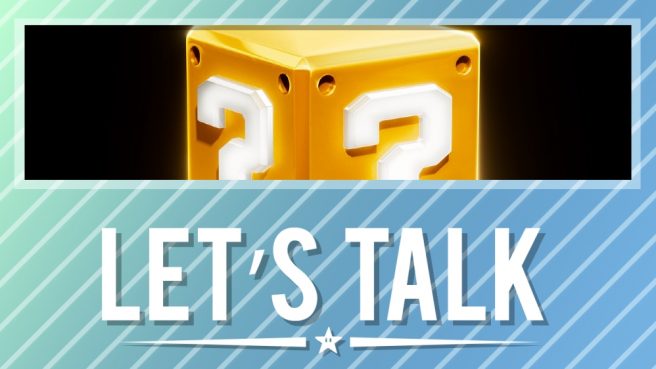 It's been a long time coming, but in just a couple of weeks, we'll finally be getting a first glimpse at the Super Mario Bros. animated movie. We've known about the film for years, but Nintendo and Illumination have yet to share any sort of look at the film. That changes in early October though, as it's been confirmed that the first teaser trailer will debut at New York Comic Con.
You could make the case that Nintendo has a lot riding on this film. As fans know, the company really hasn't explored the movie space. After the 1993 live-action Mario film which was derided, Nintendo wasn't too interested in exploring movies.
With the animated Mario movie trailer coming in very soon, what do you hope that the teaser will show? What do you personally expect from the video? Do you have any hopes and dreams for the movie overall? Let us know in the comments.
Highlight from last week's topic: September 2022 Nintendo Direct reactions
RoomWithAMoose
Pikmin 4
PIKMIN 4
P I K M I N 4
Why aren't you people appreciating Pikmin 4 more? The rest of the Direct was all right. A few ports I'm excited about (Tunic) and several games that look "cool" (FE Engage). But that doesn't really matter, because Pikmin 4.
Locky Mavo
Kinda meh. Way too many farming sims. And not many big surprises, or Nintendo games. And still no info on Metroid Prime.
Stephen Yap
I've always been down for a general Nintendo Direct and while I usually left with fairly fond impressions, this one made me expect a lot better.
Outside of Goldeneye (and Mario Party 3) coming to N64 NSO, Kirby's Return to Dream Land Deluxe, The Legend of Zelda: Tears of the Kingdom, and Pikmin 4…nothing much else caught my eye and in addition to the Fist of the North Star game being a reskinned Fitness Boxing (I wanted a traditional action game out of it!), no word on the next Mario or Donkey Kong game from the Super Mario Odyssey team hurt the whole thing for me. And while I'm glad to see more RPGs (and farm sims) on the way to Switch, neither of them looked to be my jam, but I do hope the buyers enjoy it to the fullest.
And where's my Game Boy (Color) on NSO, Nintendo?
Fayrin
I loved it, it was like, the best Direct ever! I mean, it started with Fire Emblem Engage, which looks amazing, and before I had even time to process it they were revealing the remake of BokuMono A Wonderful Life! I thought the next remake would be one of DS(Cute) and I wasn't expecting it so soon after PoOT, but I'm stoked! Then we get an enhanced port of RF3 coupled with news that a new RF is in development! And then there was the announcement of Octopath Traveler II and it felt like I was dreaming. I really didn't expect to have all of this at once, I can't remember another Direct that made me so excited. I'm also looking forward to the last chapter in the Ryza trilogy and of course it was nice to see more of the new Zelda. And this wasn't part of the Direct, but I'm also super happy to see Suikoden coming back after years of waiting and I will be happy to replay these games on Switch even though I replayed them recently on PS3. Here's hoping they will also remaster III, IV and V! And that Marvelous will keep releasing BokuMono remakes between new entries. What a time to love the games I love.
Leave a Reply