[Let's Talk] Zelda: Breath of the Wild – The Master Trials DLC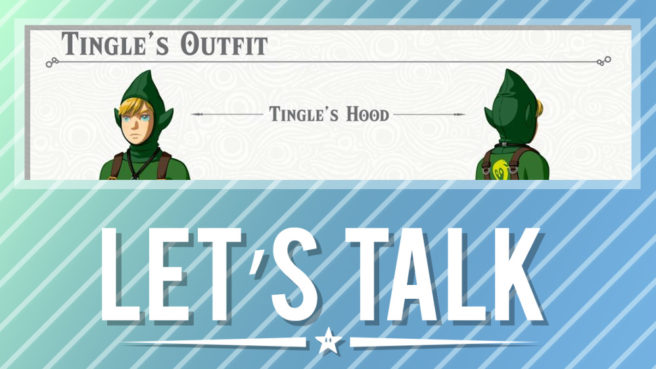 This week, Nintendo delivered substantial news about The Legend of Zelda: Breath of the Wild's first wave of DLC. The debut pack, titled The Master Trials, is still on track for the summer.
There's more to the DLC than originally announced. You'll be getting a new Hard Mode, Trial of the Sword challenge, Hero's Path Mode to track routes taken on the map, Travel Medallion for a designated warp point, and Korok Mask to more easily track Koroks. Oh, and a bunch of new equipment is being prepared based on fan-favorite games and characters including Midna, Tingle, Phantom and Majora's Mask.
How do you feel about the DLC thus far? Is there one element of the pack in particular that interests you more than anything else? Or are you just feeling indifferent about it all? Share your thoughts with us below.
Highlights from last week's topic: The New 2DS XL
ꀸꍏꈤꀤꀭꂦꍟꊼ Ƭꃅꍟ ꍏꌗƬꋪꍏ꒒ ꂦꅏ꒒ꁴꀤ꒒꒒ꍏ
This can be a easy or hard subject. Let me break it down a little bit.
If you're looking to upgrade without having to pay $200 for a N3DS XL, can't find the smaller N3DS, or really despise the 2DS design. Or don't really care about the 3D and just want the features of the N3DS. Then the 2DS XL is for you.
If you're late in getting a 3DS late in the year and been holding out, then yeah. But if you don't want pay even $150 for one, then you're better off getting a 2DS.
This is just my idea of suggestion. Things can go different ways in decisions. So just go with you think works best for you.
I still think it's neat, really. My brother wants one for his birthday. Plus, can you really not like the sleek and sexy look of it. Even makes the N3DS XL look a tad plain. I'm already content with the "Original" 3ds I have. But I might budge in getting one either way.
Killey
I already own a New 3DS XL, but still want this new model. Hopefully this means that the support for the 3DS family wont die yet, since I want to continue playing Nintendo's games but I don't have interest in owning a Switch.
Boss Jelly
I absolutely love the design of the 2DS XL, it looks super slick compared to the previous 2DS. That being said I don't think I'd ever consider this, I've already got my Majora's Mask New 3DS XL and my Nintendo Switch, I could see this going over well for great for parents looking for a cheaper alternative for their children.
Locky Mavo
Finally got a Switch and loving BotW, MK8D and the rest. I do think it's a smart idea bringing this out, as much as people say the 3DS should die out now is just silly from a business point of view, considering how successful the 3DS family still is, and the claim of "continuing support for the 3DS family will cannibalise Switch sales" is just stupid. The 3DS will die out when the consumers say so, just like how every console does, whether it's cut off quickly or allowed to live a long life.
As for me, I'm highly considering grabbing one, I like that design they're using for the N2DSXL, looks really nice and at the price point! I mean I've hardly used the 3D feature, mostly due the fact I still only have a 3DSXL where the 3D feature is not so great, plus I still have so many DS and 3DS games to finish yet and more to come, plus there's the data mined M&L: Superstar Saga DX info, a must play and if it's a N2DSXL launch title, all the more reason to grab one!
Leave a Reply