Mario Kart 8 Deluxe producer on Booster Course Pass DLC approach, design philosophy for the future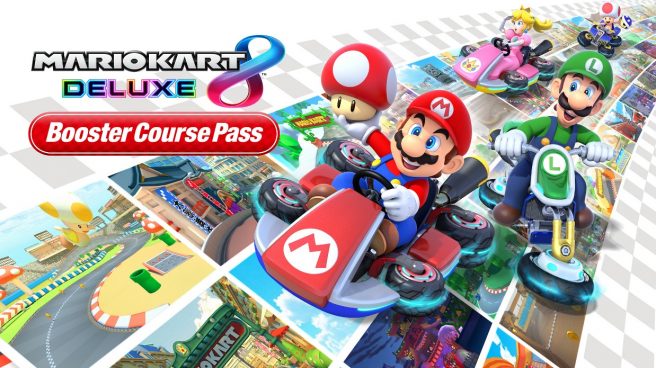 Following the announcement and initial release of Mario Kart 8 Deluxe's Booster Course Pass DLC, producer Kosuke Yabuki spoke to Japanese publication Nikkei about the design philosophy behind the retro course remasters and how the team expects to handle the series going forward.
In particular, Yabuki and the team want to honor former president Satoru Iwata's mantra of making as many games as accessible to as many people as possible.
A translation of Yabuki's comments can be found below.
On [March] 18th, more downloadable retro tracks were made available for players.

The word 'remaster' might sound cheap, but we're confident that it will create new and unique experiences that are different to how tracks were originally. We had to make all sorts of adjustments, as it wasn't enough to simply leave the tracks as they were. The Game Boy Advance track 'Sky Garden' (released in 2001) was originally a flat plain, but we added some verticality to the Mario Kart 8 Deluxe version.

Players are going to have their own memories with each course, so we were careful not to change them too much. The discussion of intellectual property often happens around characters, but courses also belong in that conversation. We want to honor players' memories while also polishing the allure of each course as IP.

How to plan to develop the Mario Kart series in future?

Former Nintendo president Satoru Iwata often mentioned the phrase 'from 5 to 95 years old'. The ultimate goal is something that anyone can enjoy. 'Steering assist' and other systems that make it easier to bring in new players get us closer to that goal one step at a time. Former developers often told us that "Mario Kart is a competitive communication tool" – we'll always cherish the meaning behind that phrase.
These were among other comments made by Yabuki, who also mentioned the game's whopping 40 million sales were also surprise to him and the team – you can read about that here.
---
Translation provided by Jarop on behalf of Nintendo Everything.
Leave a Reply